Heat Pump KEYMARK webinar: the key to access the European market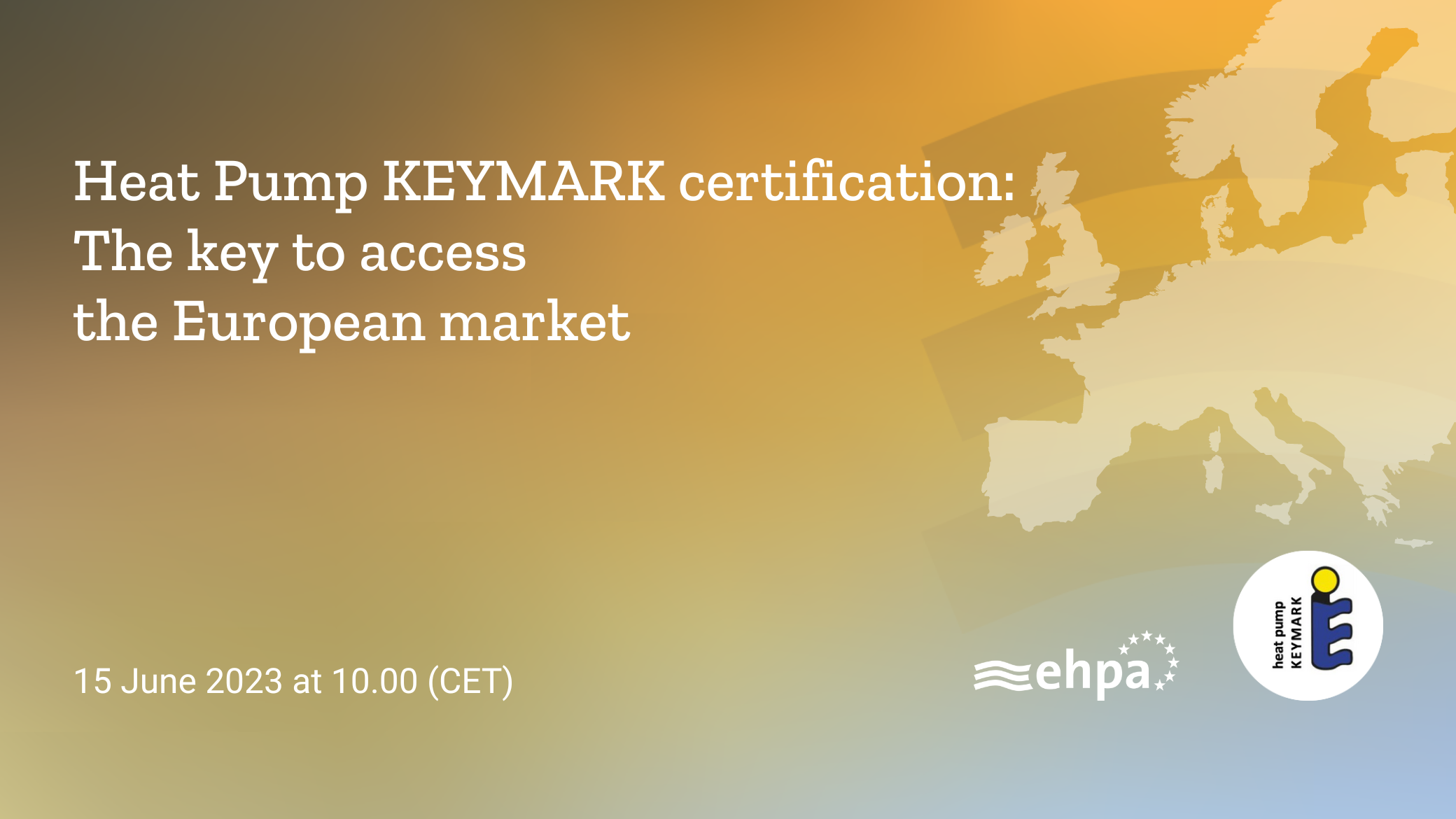 In this webinar, the Heat Pump KEYMARK Secretariat introduced the certification scheme, explaining the certification process, the recognition across Europe, the testing and factory production control procedures, the benefits and challenges of being a certified manufacturer, and the overall importance of having certified quality products on the market.
Agenda:
10:00-10:05 | Welcome – Danaé Kokkalis (EHPA)
10:05-10:30 | Introduction to HPK & certification process – Tarik Bellahcene (EHPA)
10:30-11:00 | Testing procedure & Factory Production Control – Mario Reimbold (TÜV Rheinland Energy GmbH)
11:00-11:15 | Testimonial from a certificate holder – Tom Lapere (Daikin Europe N.V.)
11:15-11:30 | Recognition of the HPK scheme – Tarik Bellahcene (EHPA)
11:30-12:00 | Q&A session
Thank you to the speakers for their presentations and for providing their valuable insights throughout the webinar. Special thanks to the participants for joining in such large numbers and we look forward to seeing you at our future events.
More info at heatpump.keymark.eu