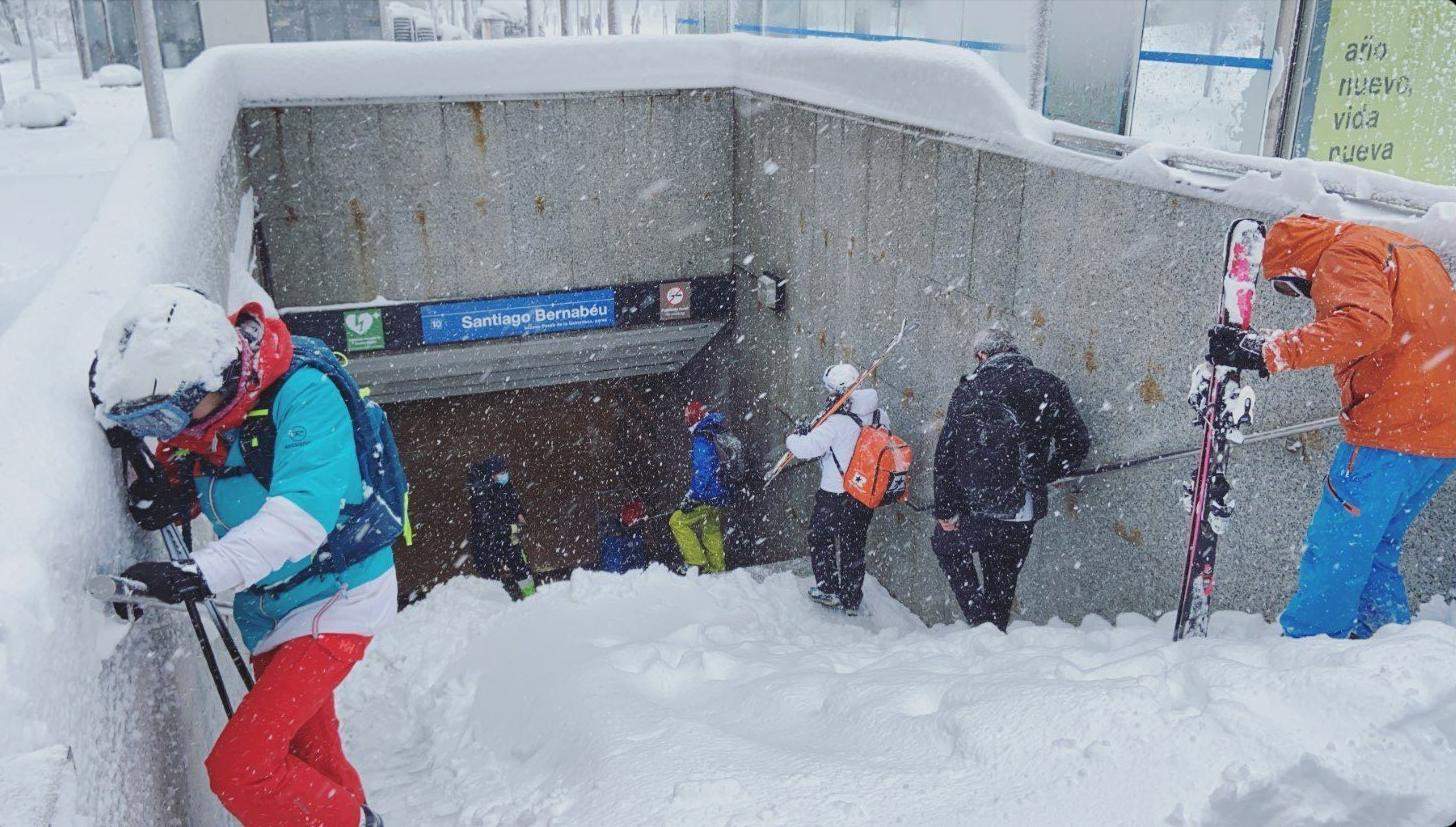 Home > Heat pump stories
Heat pump stories
Discover heat pumps around Europe! From a snowstorm in Spain to a Danish hospital, these real examples show the technology fighting climate change, bringing comfort, and supporting clean industry.

Got a heat pump story to share? Let us know! news@ehpa.org
Pasta company reduces costs by 68% with heat pumps
French company Saint Jean has been producing pasta since 1935. With a staff of 450 and five manufacturing plants in the Auvergne-Rhône-Alpes region, it is growing steadily. Yet it embraced a radical change last year when a temporary cooling solution turned into an all-new approach to heating and cooling.
In 2022, Sean Jean facility managers were looking for a temporary 150kW cooling capacity to cover the additional summer load in one of their plants.
Trane Rental Services team were brought in to analyse Saint Jean's overall cooling and heating demands. The plant needed cold water temperatures of -8°C/-4°C and hot water temperatures of 60°C/55°C.
Instead of recommending an additional chiller to satisfy the temporary cooling needs, the engineers proposed a new heat pump solution that would not only deliver the additional cooling capacity Saint Jean managers were looking for, but also completely replace the plant's 300kW fossil-fuelled boiler heating system – generating significant energy savings in return.
The team installed two Trane City™ RTSF water-to-water heat pumps, connecting them with the plant's existing chillers, which allowed to harness the waste heat that typically gets lost to atmosphere during cooling process.
During the four months of rental operations, the calculations showed that thanks to shutting down the gas boiler, and replacing it with heat pumps, the cost of generating heat dropped by approximately 68% from over €8,400 to €2,640, lowering the carbon footprint of the plant and more sustainable operations.
Anthony Guichard, head of energy performance at Saint Jean comments: "This project enabled us to validate that the water-to-water heat pump solution was capable of meeting the site's heating needs reliably and efficiently. This successful installation allowed us to initiate two further investments at two other manufacturing sites in 2023. These permanent installations will support our organisations' decarbonisation action plans. The project also highlighted the importance of heat storage in this type of installations. We decided to replace the 25m3 heat storage unit with a 40m3 unit on a permanent basis."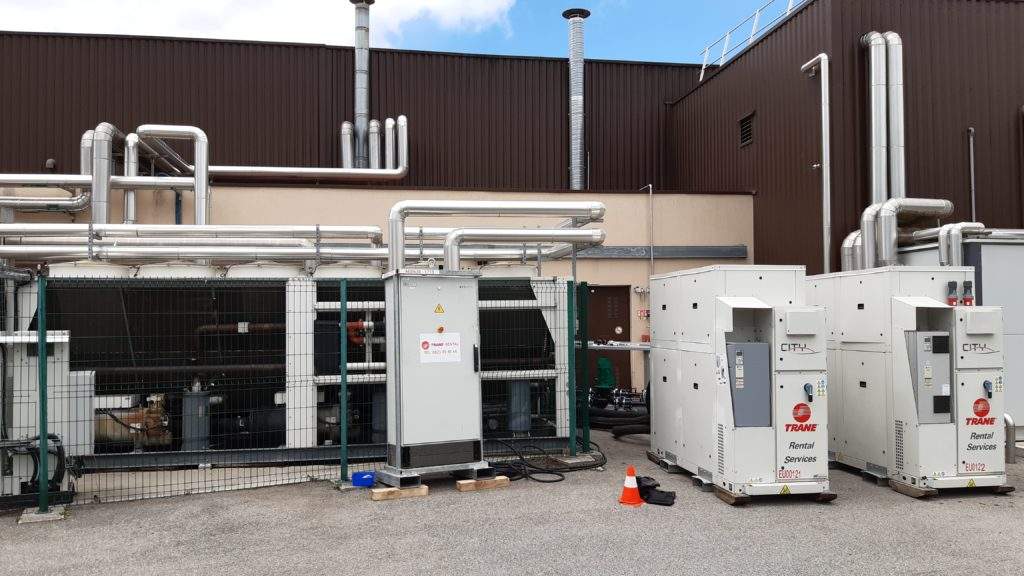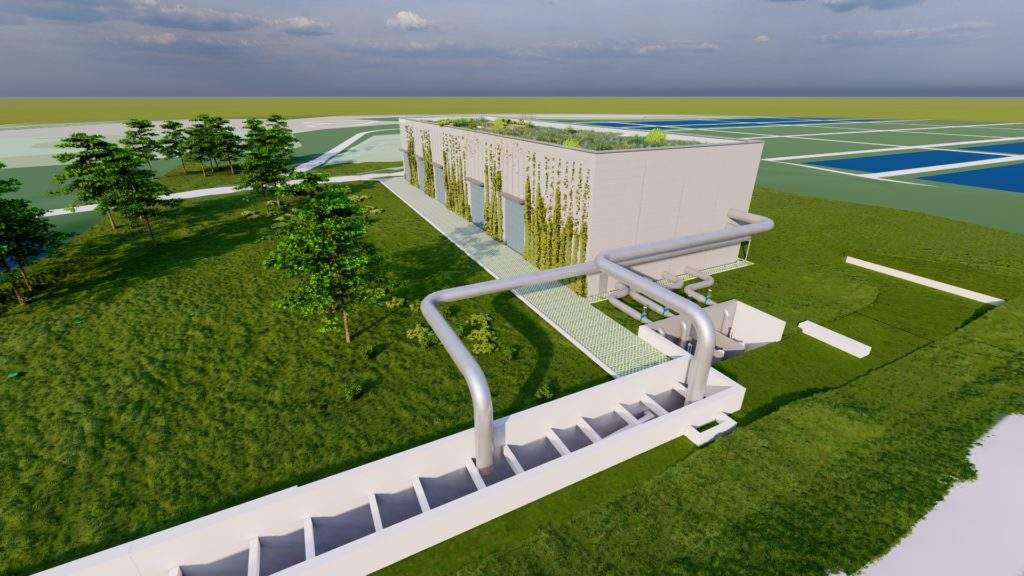 Taking the waste out of waste water with heat pumps

The city of Hamburg is to boast a fossil fuel free sewage treatment system from 2025. That is thanks to a heat pump project coordinated by Hamburg's water and energy companies.

The new system, which will have four heat pumps provided by Johnson Controls, will avoid around 66,000 tonnes of CO2 per year.

The 15 MW heat pumps will extract heat from the treated wastewater that leaves the sewage treatment plant every day and feed it into the central district heating network.
This will help heat around 39,000 homes with clean heat.

Christian Heine, spokesman for the management of Hamburger Energiewerke says:
"The Hamburg wastewater heat project is an example of how the heat transition can succeed if we consistently use local energy sources and the latest technologies."

More information
Snowy Spain shows heat pump reliability

Snow does not often fall in Madrid, so the heavy winter storms of January 2021 were highly unusual.

For Samuel Peréz, they were an opportunity to test his air to water heat pump, which he had had installed two months previously by Iberdrola Smart Clima.

Outside temperatures dropped to a frosty -10°C at night, and snow covered the ground for days.
But the heat pump kept a comfortable temperature of 22°C in his in his 100m2 apartment in the Spanish capital.

The hot water supply was also continuous.

"Even in the days of extreme snow and cold, my heat pump was twice as efficient as the most efficient gas boiler", says Perez, who leads Iberdrola's heating team.

Perez particularly noted the system's carbon emissions were four times lower than they would have been with a gas boiler. This was even despite the unusual cold, dark weather meaning less renewables-based electricity was available. What's more, the heat pump never produces any harmful air pollutants, unlike fossil fuel boilers.

And when the Madrid weather got back to its more normal, warm conditions, his heat pump was ready to provide air conditioning. A perfect solution!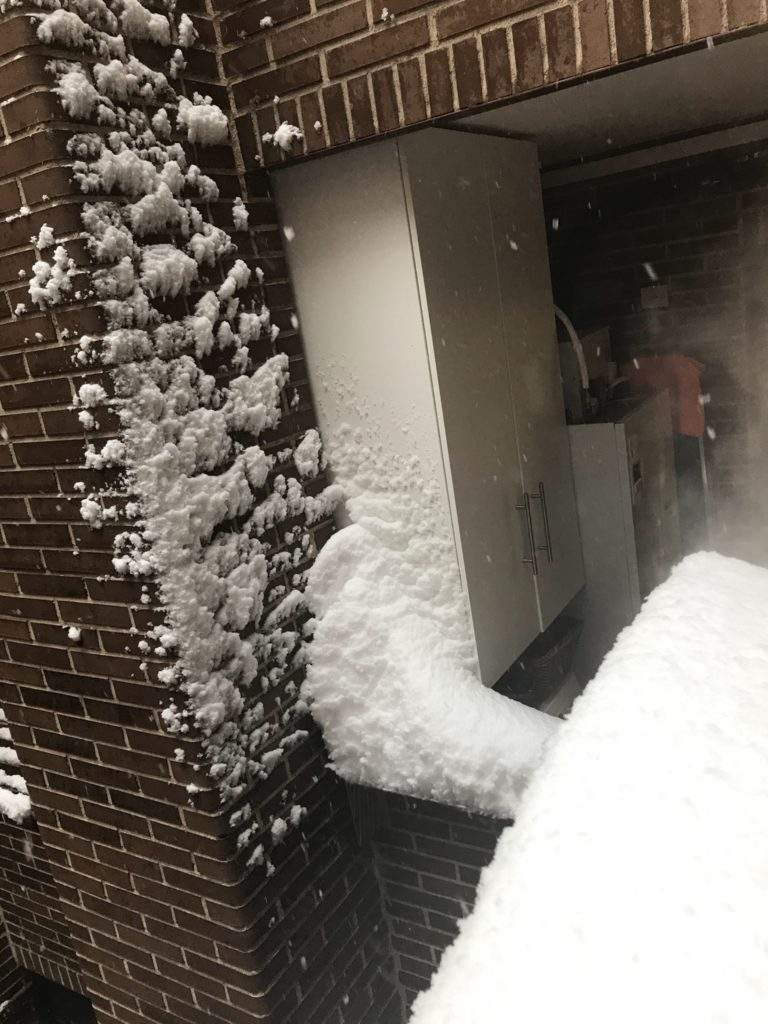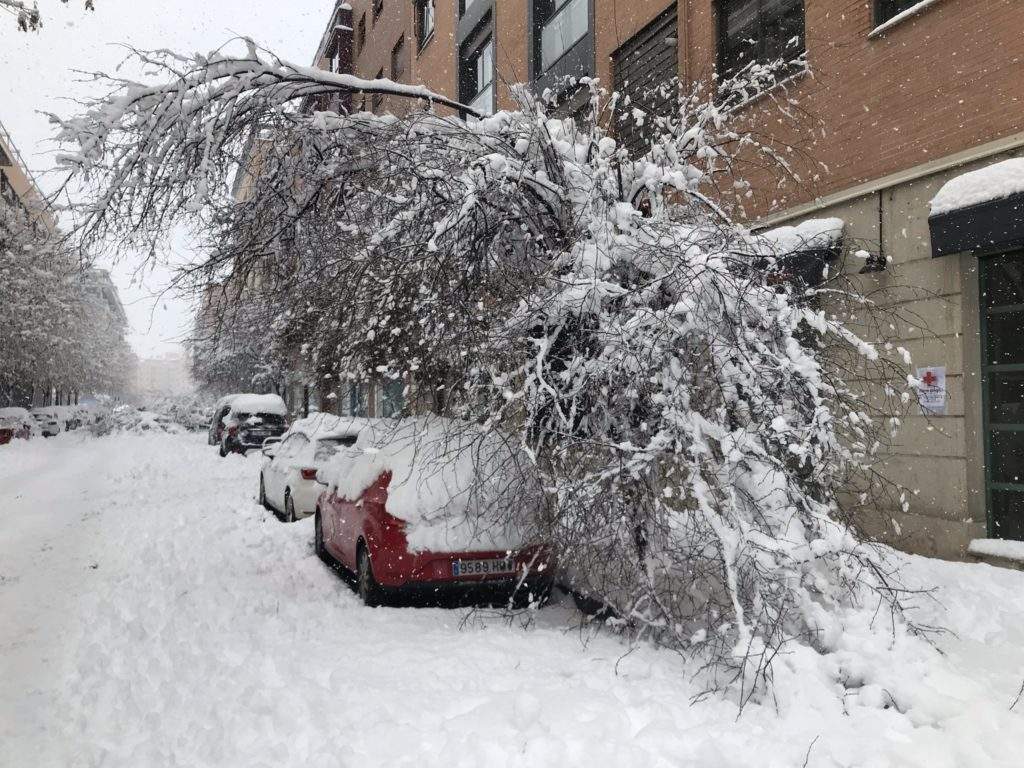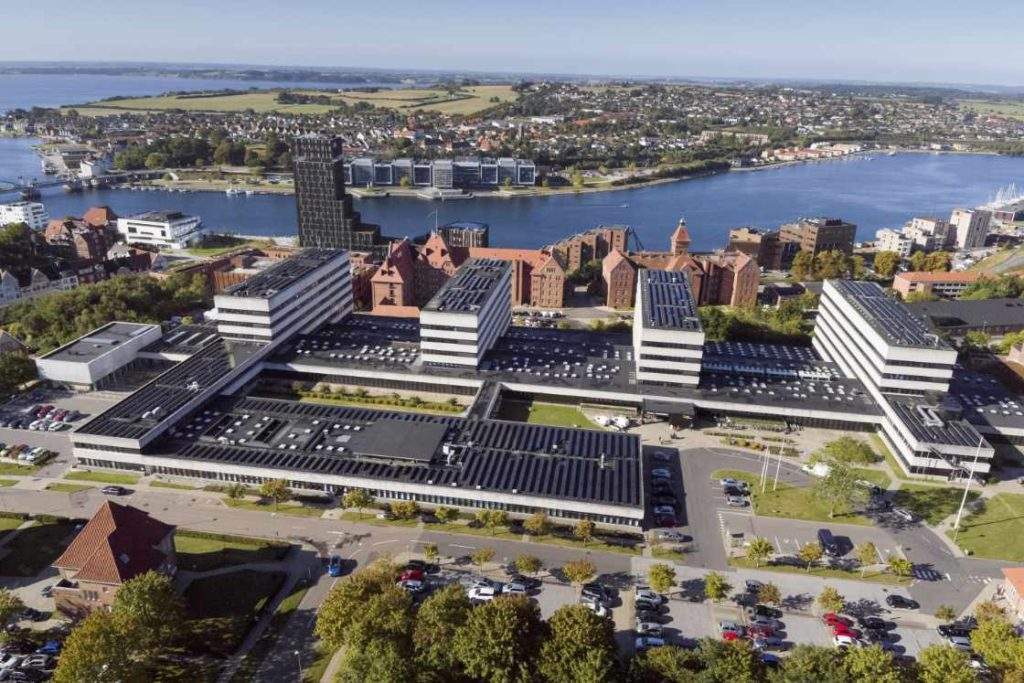 Keeping patients warm and bills down

Doctors and medical staff across Europe are worried about energy bills and how they could impact patients.
Some areas of the UK National Health Service could see their winter energy bills double or triple compared with last year's, according to an investigation by the British Medical Journal. That amounts to an additional £2 million (€2.32 million) per month for those worst affected.

Germany's Health Minister Karl Lauterbach recently tweeted: "Inflation and high energy costs are threatening the very existence of hospitals. We are working on a solution."

Heat pumps can be part of a solution to high energy bills in hospitals. They can provide direct heating and cooling and recover heat for the hospital and for private homes.

Sygehus Sønderjylland hospital in Sønderborg, Denmark is an example.

There, a Danfoss heat pump provides direct cooling for the technical installations, scanners, ambulatory clinics, and wards. It then recovers the heat from this cooling process for the hospital process and for comfort heat. Any surplus heat gets transferred to the district energy grid and piped into private homes.

Jesper Møller Iversen – Head of Finance and Planning, Sygehus Sønderjylland, commented:
"With great pleasure we wave goodbye to fossil fuels at the hospital in Sønderborg and welcome the green transition. As a large organisation, we are pleased to be able to make our contribution to this important transition. We expect to gain a lot of good experiences, which can also serve other hospitals in the region, and throughout the country."

In practical terms, the project is run by a steering committee with representatives from the local council, the utility, the engineering company, and representatives from the hospitals in the region, and Danfoss itself.

More information
Recycling of excess steam at chemical plant

At a chemical plant in North England, a new production line was installed. This meant excess steam from reactor cooling was available.

The decision was taken to recycle the complete heat content in the steam by compressing it so it could be used again as process steam for other applications. For this purpose Spilling piston steam compressors were chosen.

The installation of the new production line in the chemical plant took longer than originally planned. Therefore, the final commissioning of the steam compressors did not take place until summer 2021.

During commissioning it was shown that the steam compressors have a better delivery rate than expected, and use about 10% less electricity than predicted.

By recycling the excess steam rather than producing it with a gas fired boiler, the plant saved around 14,000 tonnes of CO2 per year.

More information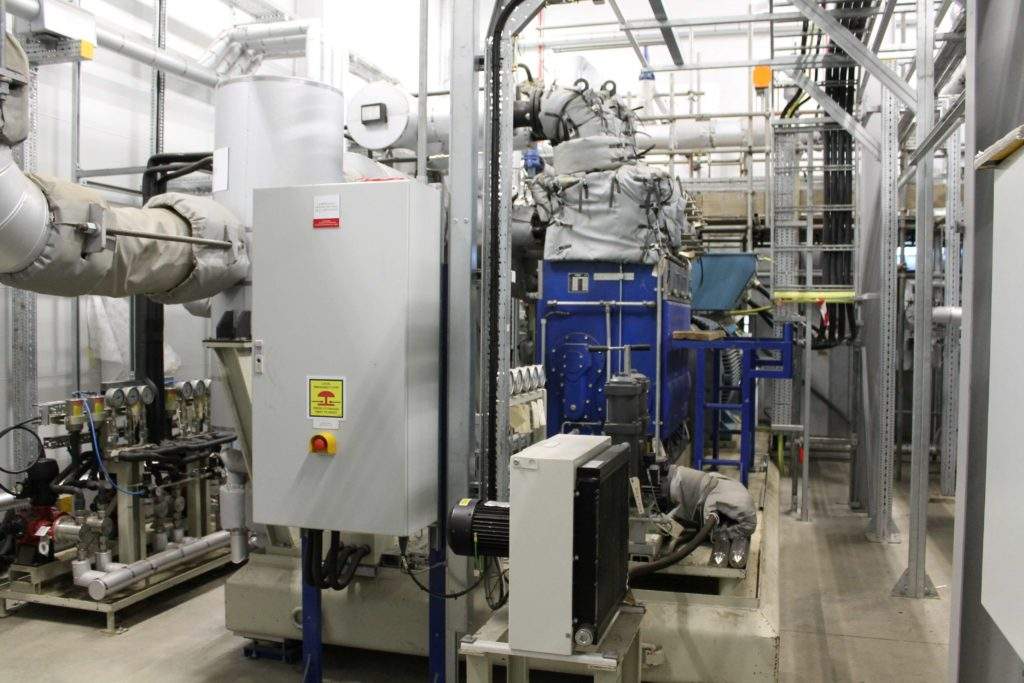 Forward-looking furniture production

The most sustainable furniture production factory in the world can be found near Oslo, Norway.

The factory, called 'The Plus', is the first industrial building in the Nordic countries to receive Breeam Outstanding certification, the highest recognition for buildings in terms of efficiency and sustainability.

It uses heat pumps from Swedish company ENRAD with Frascold compressors for maximum energy savings and high performance.

The four heat pumps provide both cooling and heating for the manufacturing processes. Excess heat is recovered and used together with a free-cooling geothermal plant to heat and cool the manufacturing hub. This has slashed the energy requirement of the production site by 90% compared with conventional factories.

All the units are connected to ensure smooth operation.

More information
Whiskey going fossil fuel free

Up until the 1950s, the mill in the village of Ahascragh in Ireland turned grain into flour. When that stopped, the mill was left derelict. Now, it has been given a new lease of (green) life as the home to Ireland's first zero-emissions distillery of this scale, working with decarbonisation advisers Astatine.

Ahascragh Distillery makes Irish whiskey and gin. It is powered using a high temperature heat pump, an energy efficient storage system and renewable energy including wind, solar and hydro.

With an overall investment of €10 million, supported by a €500,000 grant from the Sustainable Energy Authority of Ireland, the project has created 20 jobs in and around the rural village of Ahascragh while supporting a further 60-70 indirect jobs through local supply chains.

The Distillery owners Gareth and Michelle McAllister have already felt the considerable benefits of their project. The peak heating and cooling demand has more than halved; the distillery's energy use is two thirds less than it would have been using traditional technology, and the heat pump runs on green electricity. With an input temperature of 60°C and an output temperature of 120°C, the heat pump avoids around 613 tonnes of CO2 per year.

Ireland's Minister for the Environment, Climate and Communications Eamon Ryan said, 
"Ireland's first eco-distillery is an innovative example of what all Irish industry should be considering to cut cost and carbon at the same time. Electrification of our heat will be at the cornerstone of reducing costs and our carbon emissions in the years ahead."

Founder and Managing Director, Gareth McAllister said "It is our ambition to make Irish whiskey production more sustainable and environmentally friendly. We are excited to be making whiskey history in the West of Ireland."

More information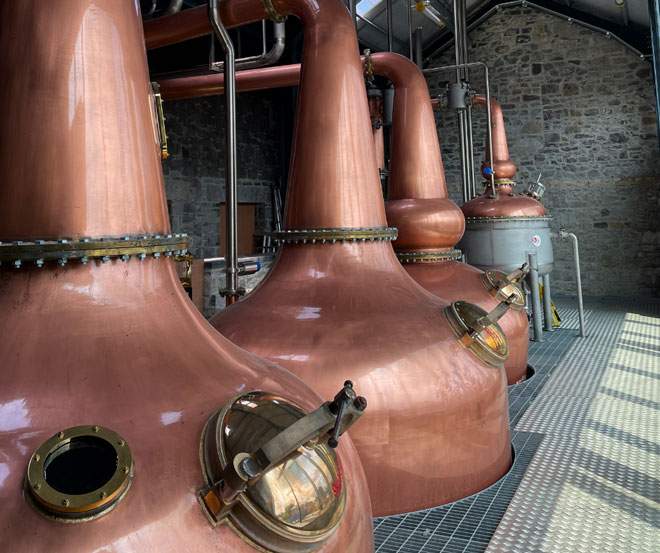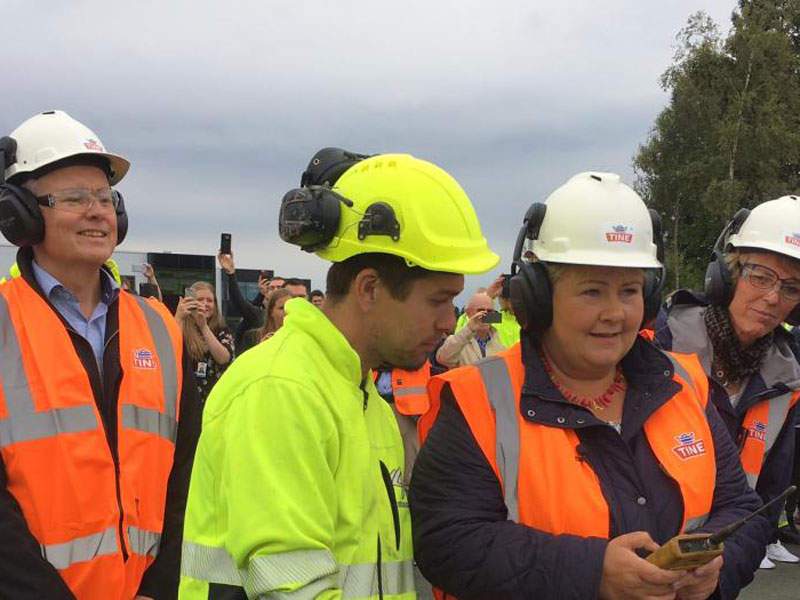 Milk with a meaning

Schoolchildren in Norway are drinking greener milk. That is thanks to a new, environmentally conscious dairy south of the city of Borgen. It was designed to be energy efficient and sustainable with a heat pump and rooftop solar panels. These are saving around 40% electricity.

The owners are TINE dairy company, which belongs to a cooperative of local farmers. They bought a 75,000m² plot of land for the new dairy in February 2010, with a loan of 400 million NOK (€34 million) from the Nordic Investment Bank.
There are various ways in which the dairy aims to be sustainable and circular. Heat from the cold storage is recovered and used to produce steam for the production of dairy products. In addition, excess heat from production will be used for underfloor heating, snow melting and heating water.

The new dairy includes six production lines, which can produce approximately 36.2 million litres of milk, 1.6 million litres of cream, and 5.7 million litres of juice a year. These are distributed directly to shops, schools, and kindergartens in the Hordaland and Sogn og Fjordane areas.

The plant includes LED lighting and is equipped with 6,000m² of solar cells, a biofuels filling station for trucks, and charging stations for electric cars.

More information
Underfloor heating in a lighting factory

Got a 4,000 M2 factory to keep warm? It can be done with heat pumps.

In October 2021 a 140 kW heat substation was finalised in the production hall of LED lighting manufacturers Perfand in Trzebnica, Poland.

Seven NIBE F2120 monobloc air source heat pumps, and an electric boiler were installed.

The heat pumps supply the underfloor heating system, with a supply temperature 40°C. They provide an internal building temperature of +22.0 °C.

More information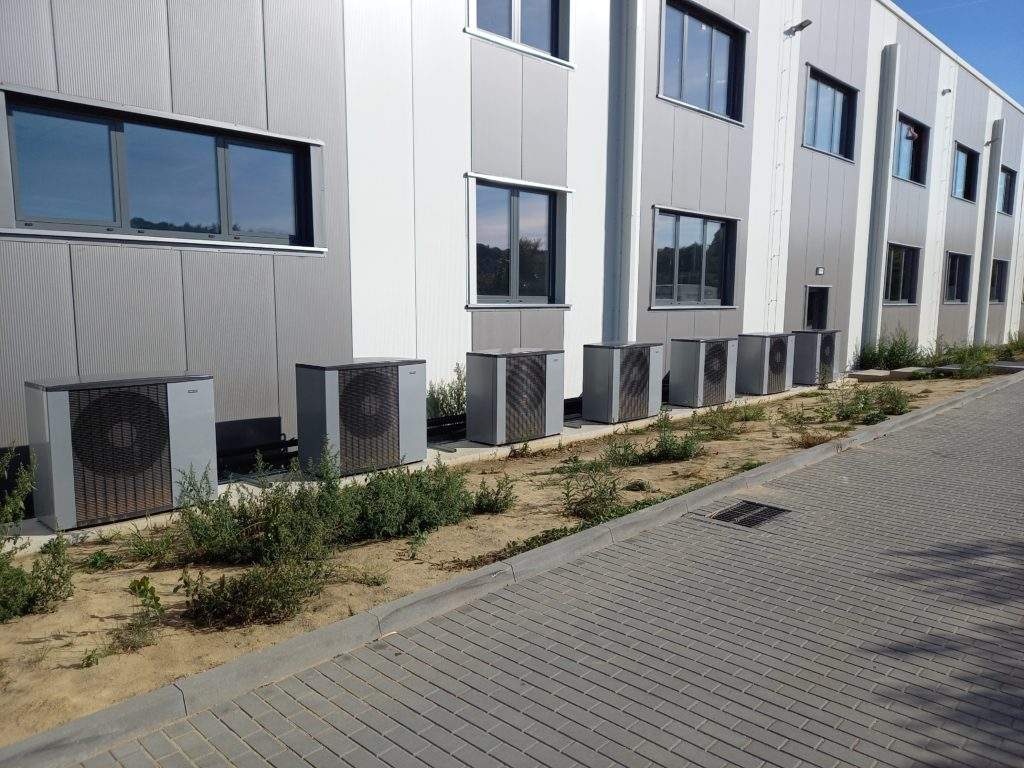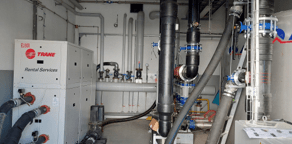 Heat pump cooling saves the day for Polish packaging firm
In Poland, a manufacturer of plastic packaging and containers wanted to protect their business against the rising costs of fossil-fuel energy. They also wished to reduce their environmental footprint.
To do so, they reached out to Trane with a request to re-design their existing heating system based on high-efficiency heat pump technology.
During the site visit, the Trane engineering team inspected the four office, production and storage buildings requiring heating. They also examined the two cooling systems already in place, which were operating under different conditions. One was based on a chiller room and dedicated to processes requiring 13-18°C temperatures to work the plastics; the second one was dedicated mostly to processes dealing with oil and based on dry coolers with 25-30°C temperatures. Although these are two completely different systems, they worked perfectly with the Trane City™ RTSF water-to-water heat pumps.
The fossil-fuel based system delivered around 600kW of heating. To replace this and deliver the same amount of heat, Trane engineers divided the heating system into two areas. They installed two Trane City™ RTSF heat pumps – one in combination with the chiller room to deliver 360kW of heating for the space of 9,000m3, and another one to deliver 254kW of heating for 4600m3 in combination with the dry-cooler.
The customer very soon noted the cost savings. In the first set-up, generating the required 360kW of heating with the heat pump unit cost over 25% less – 23EUR per hour vs 33EUR per hour – than the fossil-fuelled system. Additionally, the customer was able to benefit from 223kW of cooling generated by the Trane City™ RTSF unit in the same time.
This additional cooling capacity proved to be crucial when it as used to offset the cooling load suddenly lost when one of the other chillers suddenly broke down.
In the set up with the dry-cooler, generation of 254kW of heating with the heat pump cost the manufacturer over 43% less – 13EUR per hour vs. 23EUR – compared with the fossil-fuel system.
As a result, the customer has not only future-proofed their heating system but is saving money and benefited from the additional cooling capacity that helped them in their emergency.
Steam recycling for lower energy paper
At a paper mill in Sweden, about 200 km west of Stockholm, an energy efficient pulp drying system was crucial.

The system chosen uses a pressurized superheated steam dryer to dry the pulp. The internal steam cycle of this dryer is superheated by a heat exchanger.

Exhaust steam from the dried pulp is used as a heat source to produce clean steam in a so called "Reboiler". This steam is now compressed with two Spilling steam compressors to supply the heat source for the dryer. Overall, the dryer/ steam compressor combination is a self-suppling system, no additional steam from an external source is required. The only heat source input into the drying process is the electrical power demand to drive the two compressors.

The described solution with the pressurised dryer and steam compressor for steam recycling is ideal for the mill. Not only is it very energy efficient, the electricity is also comparably cheap and fossil free, since they are using large-scale hydropower.

In practice, the steam compressors have a better delivery rate than expected, and consume 10% less electricity than anticipated.

This, and the recycling of the steam, lead to CO2-savings of around 14,000 tonnes per /year.

More information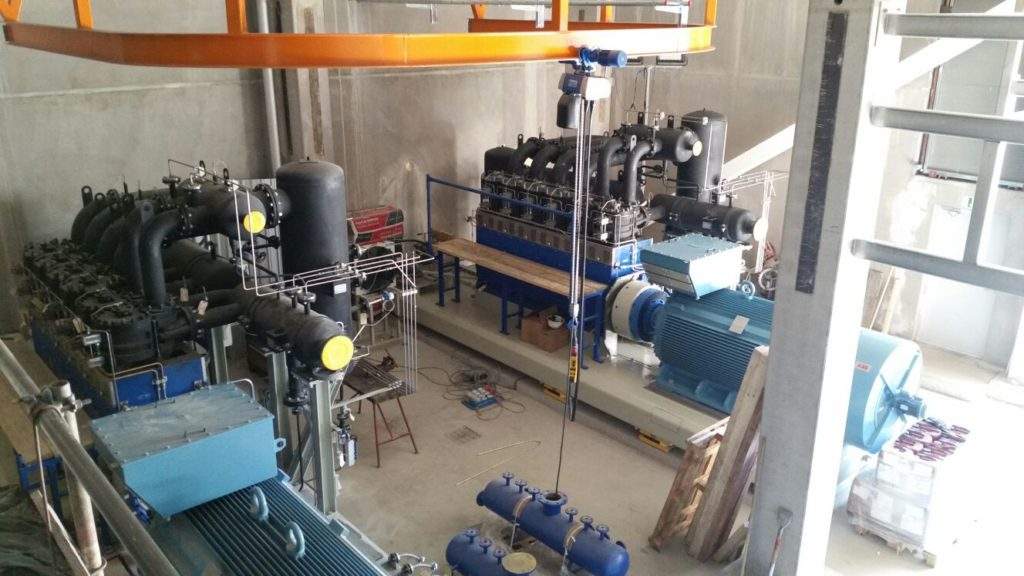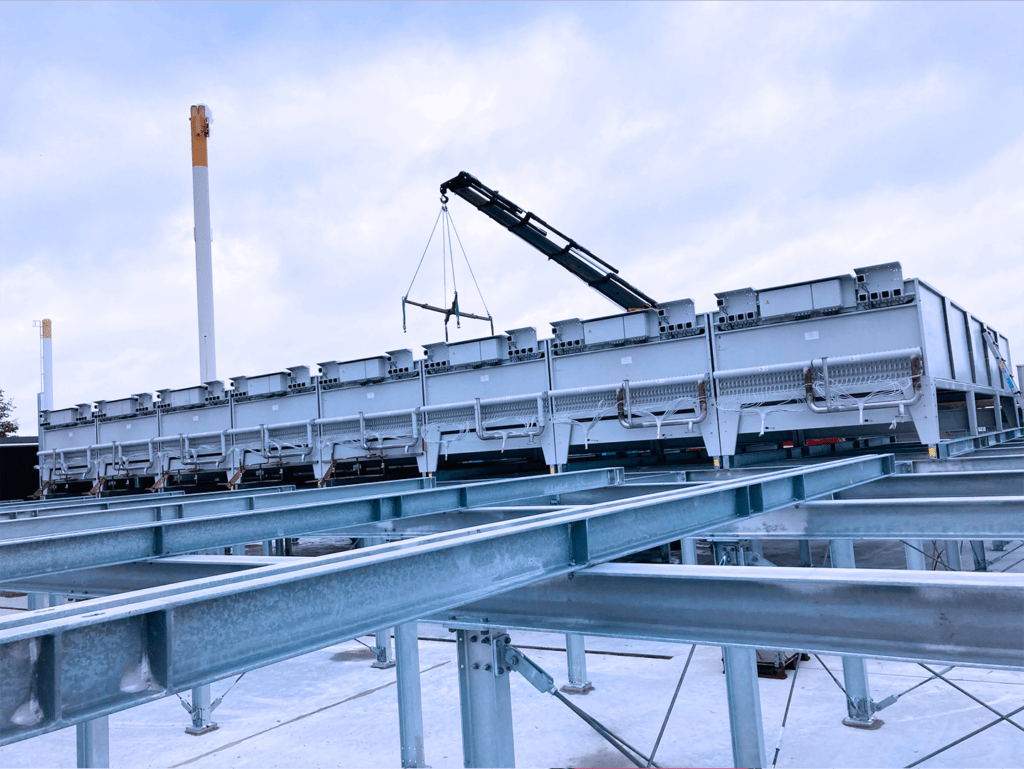 Heat pumps warming multiple households

Just like electricity, heat can be produced in one or more places and then delivered to a whole neighbourhood. This system, known as 'district heating and cooling', is energy efficient and helps decarbonisation, especially when the heating source is large heat pumps.

In central Denmark, a district heating plant was recently upgraded and expanded through a joint project by Frascold and Solid Energy. The Galten plant now has an air-water heat pump which absorbs heat from the outside air, covering 98% of the district heating system's power consumption. The plant provides a heating temperature of 70°C.

Fabrizio Diotallevi – Frascold Sales Area Manager, North Europe, said:

"Denmark is one of the most advanced countries in terms of district heating and approximately 1.7 million homes, or 64% of the total, are powered by these systems, of which 61% already use energy from renewable sources. A continuous improvement process in line with the objective to completely eliminate fossil fuels in the segment by 2030."

More information
Recovering heat to warm homes
A heat pump will be added to a power plant in Berlin, Germany to boost the amount of district heating it provides.
The Vattenfall combined heat and power plant already captures waste heat from a gas turbine which is then distributed to around 10,000 apartments and 500 individual facilities such as schools and clinics.
The heat pump, from Johnson Controls, will increase the amount of heat which can be provided without using any fossil fuels. In this way it should avoid around 620 tonnes/year of carbon dioxide emissions.
"The new heat pump installation at Berlin-Buch is part of our goal to enable fossil-free living in one generation, while still delivering on our customers' expectations for the supply of affordable electricity and heat in the city of Berlin," says Andreas Heuer, Asset-Manager dezentrale Anlagen, Vattenfall.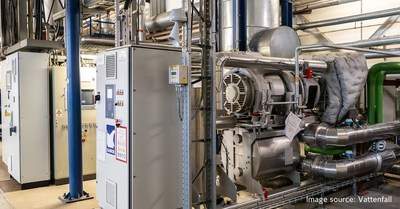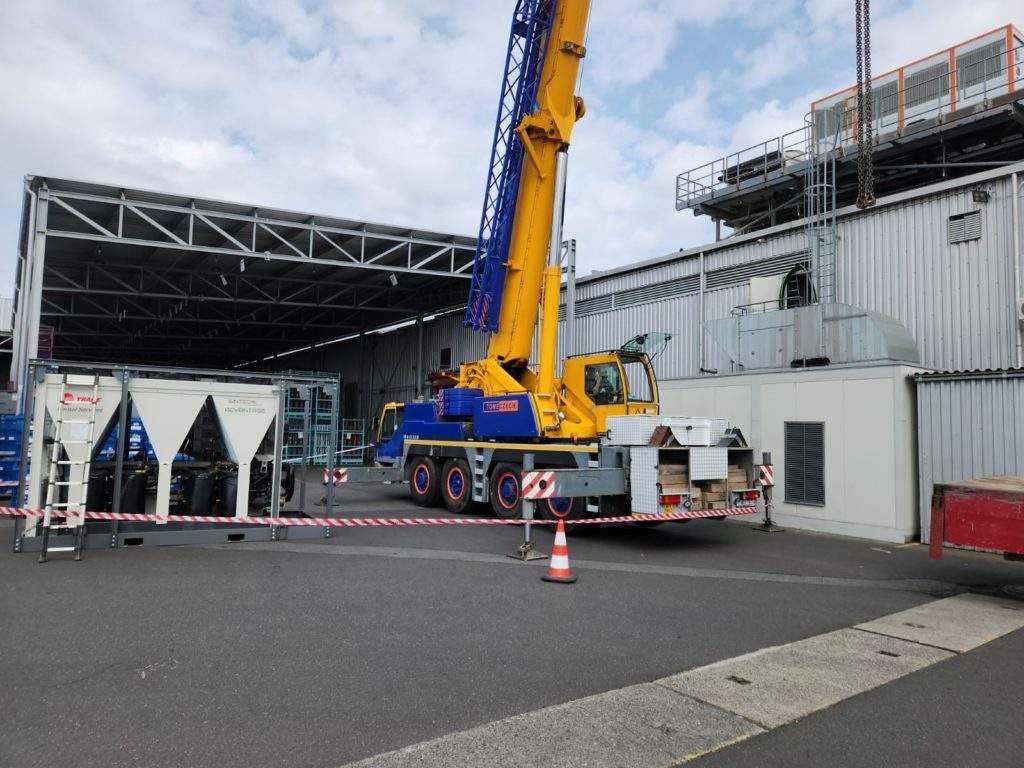 Huge cost savings convince plastic producer to switch to heat pumps
A Czech plastic manufacturer – specialists in automotive parts – wanted to know if heat pump technologies could replace their 1.5 MW gas boiler heating system. Trane experts were asked for advice and available options.
The Trane engineering team took the opportunity to investigate the plant's cooling system to see if there were potential efficiency gains from installing a combination of heating and cooling systems.
The team spotted that one of the aging chillers in the plant could be replaced to not only save energy on cooling but also get free heating at the same time.
They recommended combining the upgrade with Trane City™ RTSF water-to-water heat pump.
The customer decided to partially replace the existing system through a Trane Rental Services agreement, ranting it to test the efficiency of the new technology.
Advantages including no shutdown of the heating or cooling systems during production, allowing the plant to continue 24/7 operations with no interruption.
Two weeks later, the Trane Rental Services team had replaced the elements of the old system with a combination of high efficiency Trane Sintesis™ Advantage CGAF air-cooled chiller and Trane City™ RTSF heat pump unit, together capable to deliver 600kW of cooling and 250kW of heating. The Trane City™ RTSF heat pump was installed within the building in place of one of the old chillers, while the Trane CGAF replaced another chiller on the roof.
By renting the solution from Trane Rental Services, the customer could test and prove the efficiency and cost benefits coming from electrifying their heating system and replacing the inefficient gas boilers. The trial set-up allowed the customer to lower their energy consumption and generates annual energy costs savings of €60,000 – all with no CAPEX investment – convincing the plant to proceed with the modernisation of their system and replace the rest of the boilers with heat pumps.