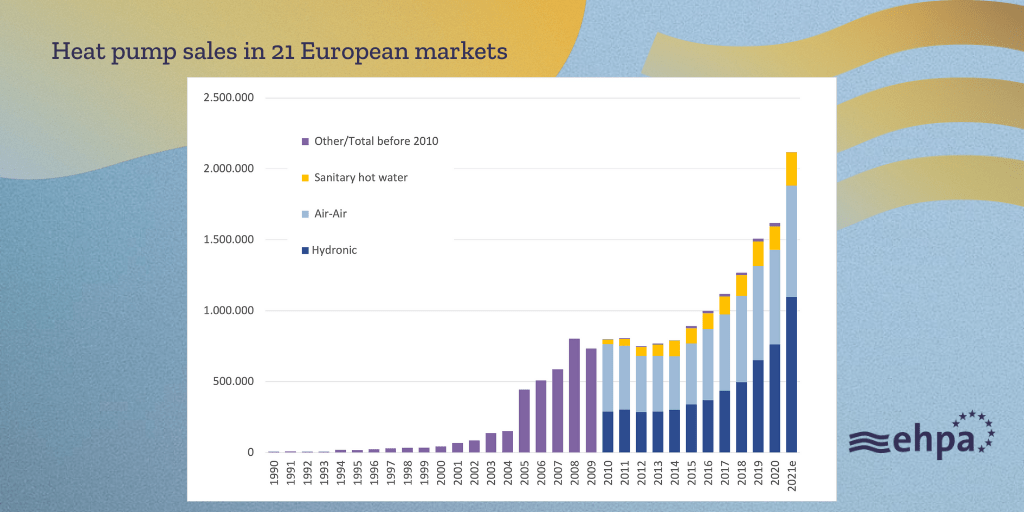 Heat pump sales grew by 34% in Europe in 2021 – an all-time high. 2.18 million heat pump units were sold in 21 countries* – nearly 560,000 more than in 2020. This brings the total number of installed heat pumps in the EU to 16.98 million, covering around 14% of the heating market**.
The heat pumps now installed in the EU avoid over 44 million tonnes of CO2 – slightly more than the annual emissions of Ireland – with the heating sector producing around 1000 Mt overall.
The heat pump sector employs over 110,000 people in Europe.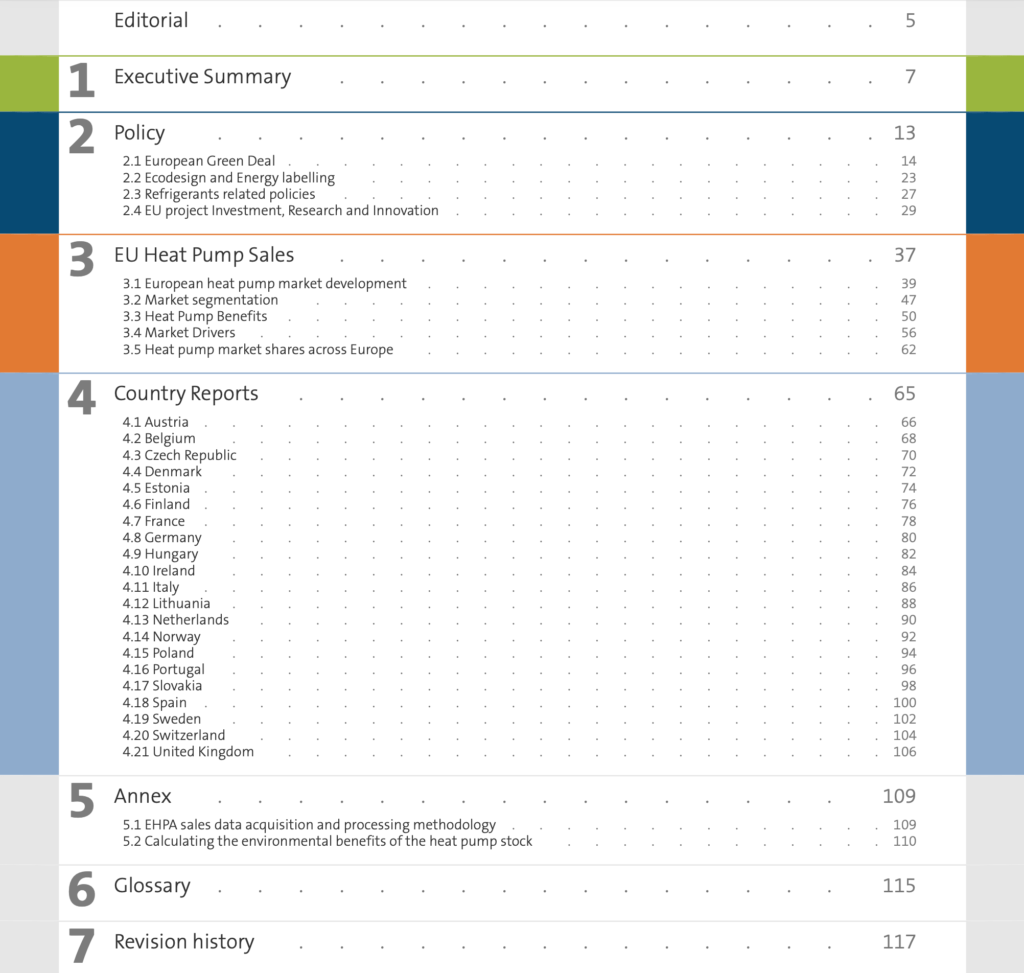 Last year's impressive figures could skyrocket further next year as the REPowerEU plan to get off Russian gas and its ambitious targets for heat pumps kicks in.
We do see limitations in components supply and other areas that may dampen the increase.
This is why EHPA is calling for an EU heat pump acceleration action plan, to ensure smooth growth and avoid supply or HR bottlenecks.
* The 21 countries covered are Austria, Belgium, Switzerland, the Czech Republic, Germany, Denmark, Estonia, Spain, Finland, France, Hungary, Ireland, Italy, Lithuania, the Netherlands, Norway, Poland, Portugal, Sweden, Slovakia and the UK.
** Based on the assumption of 150 to 120 million residential and office buildings in the EU-28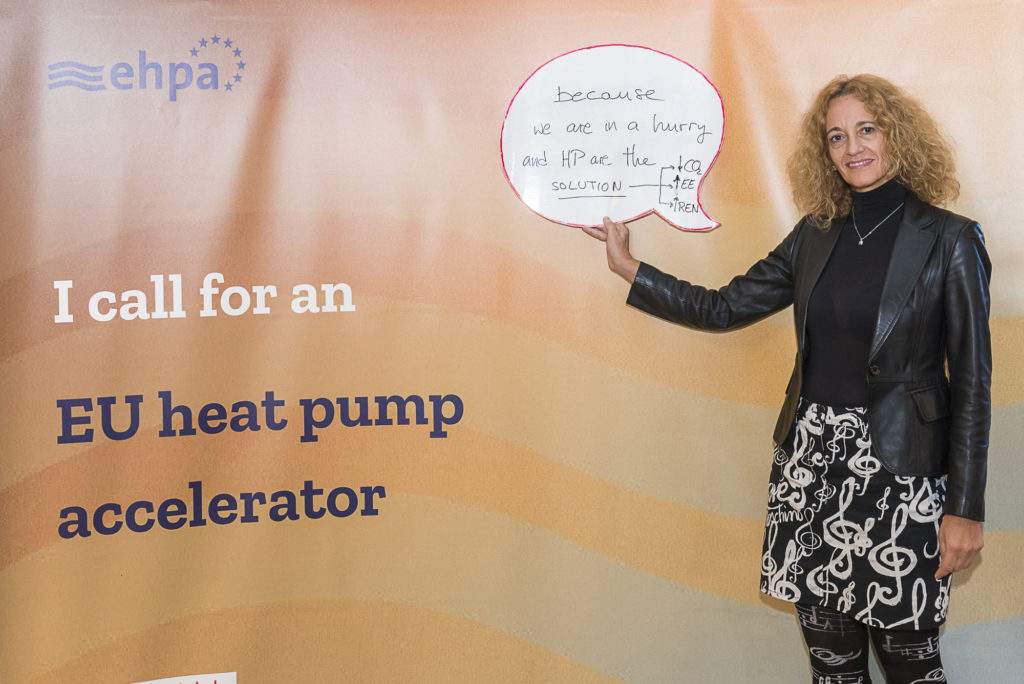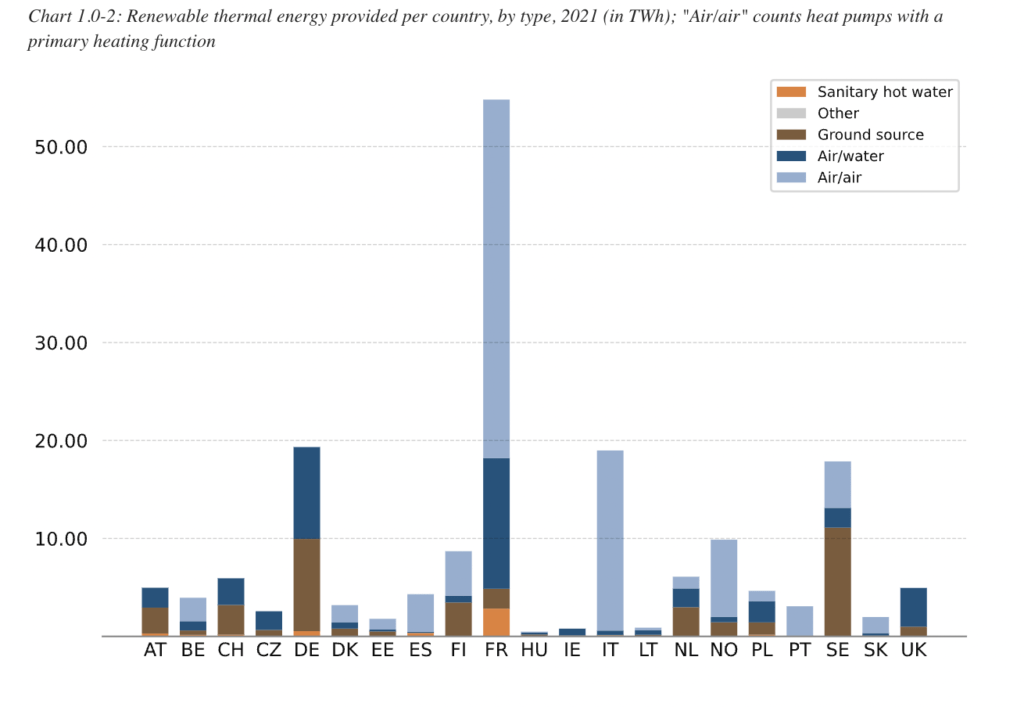 Read EHPA's press release on the 2021 market data
Watch the webinar where we present the data
Explore EHPA's online stats tool (members only)
Read the 2022 market report (members only)
or