Superhomes2030: Bringing Ireland's home energy renovation scheme to all Europeans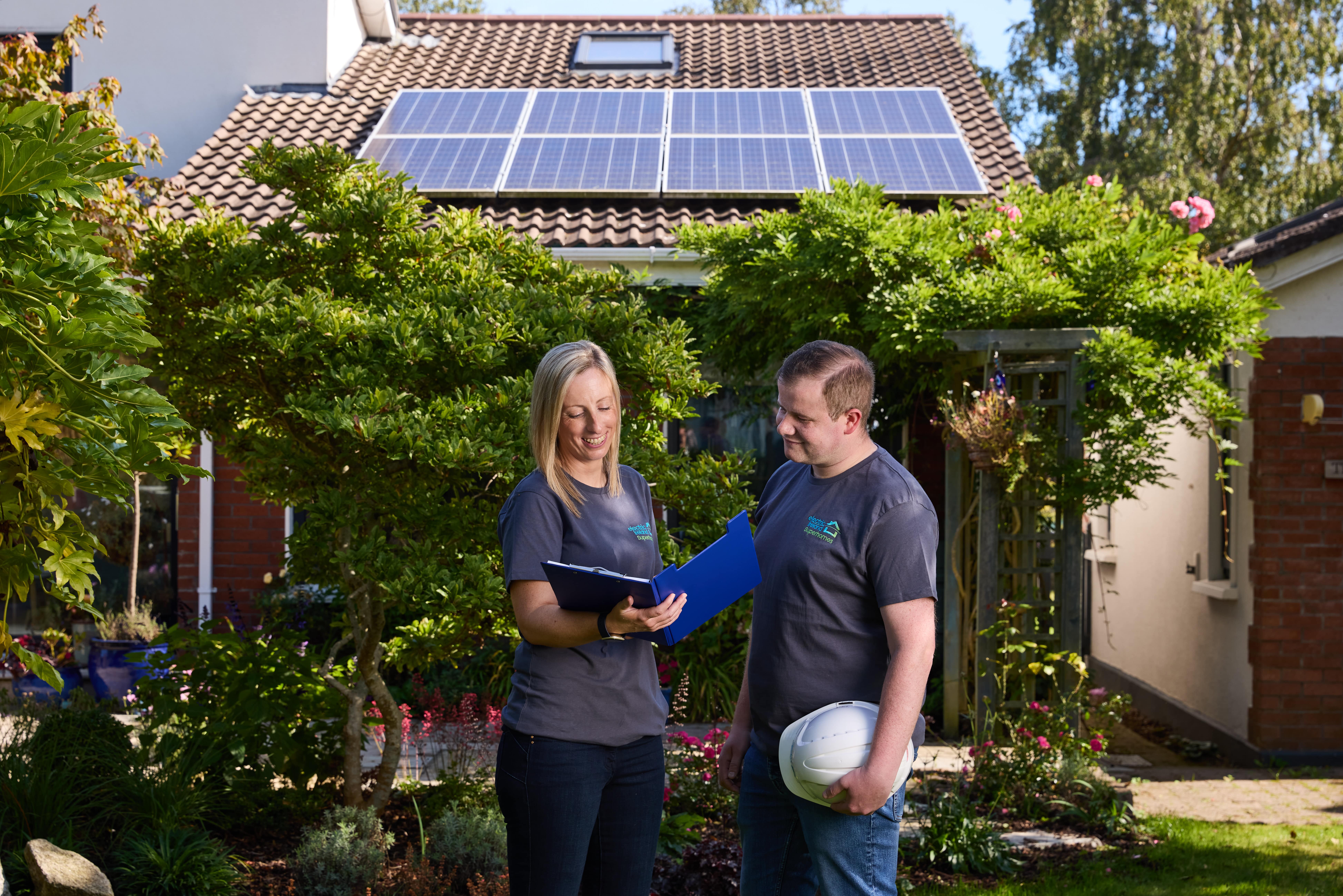 Renovating a building can reduce heat loss, energy consumption and ultimately, its energy bills. Part of renovation is often installing a heat pump to offer a clean and cost-effective alternative to fossil fuels. This is a combination that, as a recent EHPA report shows, has become increasingly popular in new and renovated multi-family apartment blocks across Europe.
Yet often consumers can be overwhelmed with information or not know where to turn to renovate their homes.
It was to tackle this that in Ireland, the Tipperary Energy Agency developed a one-stop-shop system providing home renovation services, spanning from advisory to implementation, with the goal to retrofit 30,000 homes by 2030. The initiative, known as Superhomes, boomed when it teamed up with Ireland's largest utility (Electric Ireland) in 2020 and expanded into the Horizon 2020-funded project Superhomes2030, with the participation of EHPA.
At a recent webinar, organised by EHPA, the final results of the project were presented.
Over the last few years, Superhomes2030 successfully opened four regional one-stop shops, with 80 contractors providing quality retrofits throughout the country to offer a wide range of services from capacity-building and training programmes for architects, homeowners, surveyors, contractors, and technical personnel to funding partnerships and opportunities. After its full implementation, the project will create 13,000 full-time jobs in the construction and retrofitting sector.
Three years later, the project leaves a legacy of open-source energy performance data and technical analysis, setting the blueprint for home renovation schemes at a crucial time for Europe.
High energy prices, combined with the rising cost of living and poor housing conditions, have increased the number of households who struggle with their heating bills. According to Housing Europe, 34 million Europeans cannot currently afford to heat their homes properly.
What's more, the benefits of heat pumps in home renovations extend beyond financial savings. Europe's buildings account for 36% of its greenhouse gas emissions: their decarbonisation is instrumental to reach the goal of becoming the first climate-neutral continent by 2050. To push the agenda, the European Green Deal's Renovation Wave aims to double the renovation rate of buildings in Europe by 2030 in line with the minimum energy performance standards established by the EU Energy Performance of Buildings Directive (EPBD), currently under the inter-institutional review of the European Commission, Parliament and Council.
With speakers from the Tipperary Energy Agency; Electric Ireland Superhomes; Technical University of the Shannon Midlands Midwest; Sustainability Works; the European Climate, Infrastructure and Environment Executive Agency; Housing Europe; the European Consumer Organisation and Energy Cities – the Superhomes2030 Final Conference traces back the project's journey and offers unique insight into its making, development and success.
Watch the recording and download the presentation to discover case studies and best practices.
Learn more about EHPA's EU-funded projects
Cover photo: Electric Ireland Superhomes