EHPA's annual report 2022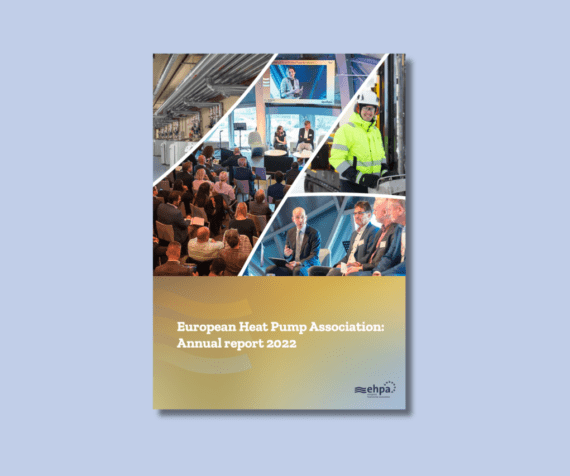 For heat pumps, 2022 was a crucial and milestone year. They were recognised – by the EU, the IEA, the public – as a central part of the energy transition.
Heat pumps' new role was reflected in unprecedented growth. Sales in 2022 were up 38%, with about 3 million heat pumps sold. The total number of connected heating heat pumps is now around 20 million, in about 16% of Europe's residential and commercial buildings.
The terrible war waged on Ukraine by Russia has made the need to move away from fossil fuels even clearer. The EU's response – in the form of the REPowerEU targets, which would translate into 60 million additional heat pumps by 2030 – shows the importance given to clean heating and cooling.
There are some challenges ahead. We are calling for the EU to address these through the 'accelerator' – a joint initiative to overcome the barriers to faster heat pump deployment, from ensuring long-term policy certainty for the sector to filling any information gaps.
EHPA's advocacy work is supported by communications, media work and events to ensure all messages are clear, engaging and aligned.
Our projects team was also very busy last year, running and partnering on multiple projects, and winning six more.
EHPA went gone from strength to strength too in its events, especially its packed Heat Pump Forum in September. This was attended by a wide range of top speakers.
EHPA also continues to successfully manage two certification schemes: the Quality Label and Keymark.