F-Gas ban jeopardises REPowerEU targets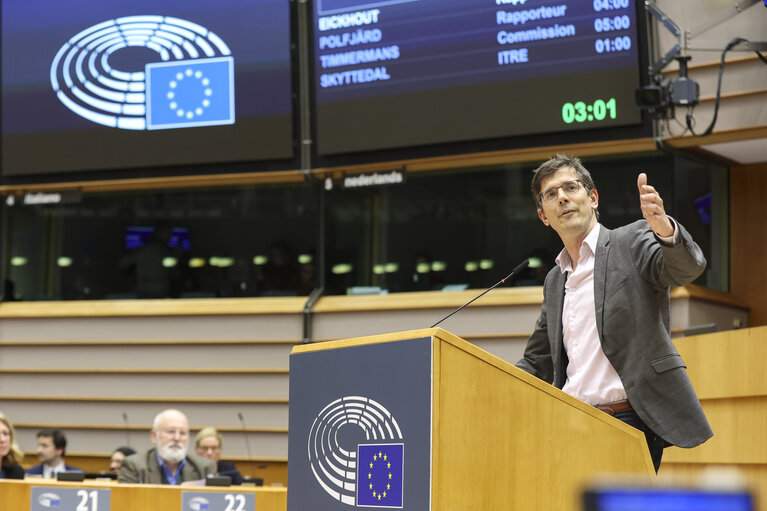 MEPs put the EU's path to decarbonised buildings at risk today by supporting a far tighter timeline for phasing out fluorinated gases (F-gases) in heat pumps and other appliances.
The new timeline, if it became law, would mean a ban on F-gases from as early as 2026 for some heat pump types, slamming on the brakes for heat pump deployment and undermining the EU's climate and energy security ambitions.
Heat pumps contain refrigerants which allow them to work properly. The industry has been gradually moving away from F-gases, due to their impact on global warming, and has been replacing them with refrigerants with low global warming potential (GWP) and non-fluorinated alternatives. However, ramping up the timeline for phasing out F-gases at the same time as ramping up the targets for heat pumps under REPowerEU is incompatible.  
Thomas Nowak, Secretary General of the European Heat Pump Association said:
"We are not talking about replacing a red Lego piece with a yellow one – making this switch needs time, testing and adaptation. The EU needs to allow manufacturers and the whole sector time to continue to do this properly rather than slow down heat pump growth and force consumers back to fossil fuels".
The European Commission's proposal on F-Gases is also being discussed by national ministers in the EU Council, who will find a joint position. After that, negotiations known as 'trilogues' will take place between the EU Commission, Parliament and Council to finalise the new rules.  The final deal is expected later this year.   
Contact:
Daniela Floris
Communications Officer
daniela.floris@ehpa.org 
+32 499717539
Photo credit: EP, European Union 2023