EU Green Deal Industrial Plan: good aims but need specifics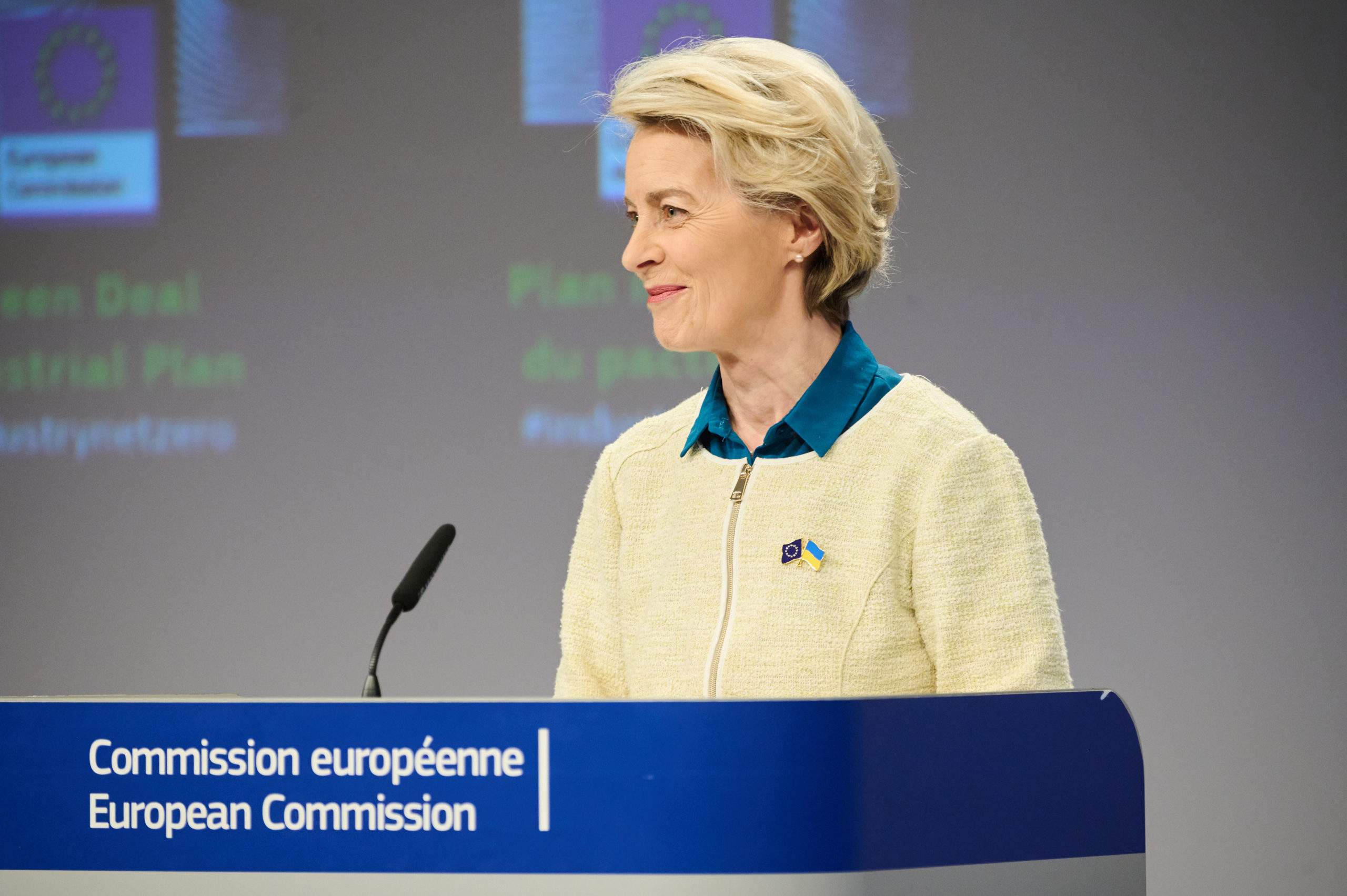 Today the European Commission published its ideas for boosting green industries – including the heat pump sector – towards the EU's 2050 net zero emissions target.
The aims of the measures are critical, but despite its fine sounding claims that the 'era of cheap fossil fuels is over', the paper – 'A Green Deal Industrial Plan for the Net-Zero Age' – does not yet give enough detail on implementation.
Jozefien Vanbecelaere, head of EU affairs at the European Heat Pump Association, commented:
"It is right to support green industries like heat pumps, but to end fossil fuels and reach net zero more specifics are needed. The European Commission needs to recognise the importance of heat pumps for the EU's aims and put the meat on the bones of this communication by translating it into numbers, clear goals and actions for all parts of the heat pump value chain."
The REPowerEU target, which is not referred to in the communication, requires about 30 million hydronic heat pumps and a similar amount of hot water and air-air units for heating by 2030 according to EHPA calculations. The heating sector will have to do the heavy lifting on decarbonising our society.
Reaching the REPowerEU targets will require an additional manufacturing capacity starting at around 600,000 units (2023) and ending with close to 1 million (2030). Capacity is not only needed for heat pumps, but also for components (fans, compressors, heat exchangers, refrigerants) either as new builds or by repurposing existing manufacturing lines.
To support this challenge, the European Commission rightly proposes funding and simplified permitting for the build up of factories and for strengthening the supply chain.
But reaching the heat pump targets not only requires factories but also people to design, build and install the heat pumps. The planned skills partnership is a good first step in that direction.
EHPA is calling for the European Commission to support a heat pump accelerator to accelerate the deployment of heat pumps and to track progress on the EU and member states level towards the REPowerEU targets. It should also facilitate an exchange of best practices between the Member States, for example through what the EU Commission calls a 'concerted action'.
The communication will now be discussed by EU heads of state on 9-10 February, with the actual legislative proposal for a "Net Zero Industry Act" due on 8 March, alongside a proposal for rules on critical raw materials.
The European Parliament is to discuss its resolution on "an EU strategy to boost industrial competitiveness, trade and quality jobs" tomorrow.
EHPA will be following the different steps and working closely with relevant EU Commission officials to ensure the best possible measures to boost sustainable heating and cooling through heat pumps.
Contact:
Daniela Floris
Communications Officer
daniela.floris@ehpa.org 
+32 499717539
Photo credit: European Union 2023, EC – Audiovisual Service