Fossil fuel heating: too few EU countries have committed to phase-out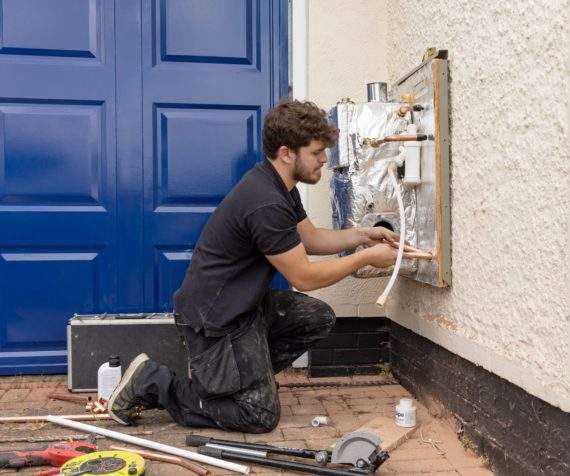 EU countries have to plan how they'll meet their climate and energy targets. Decarbonising heating & cooling is essential – the sector emits 27% of the EU's carbon dioxide! 
We analysed the national energy and climate plans – 'NECPs' – and here's what we found:
First of all, there are some good elements in each. Italy sets clear and ambitious targets for renewable energy sources – and some set specific targets for renewables in heating and cooling, such as Hungary, Spain, Lithuania, the Netherlands, and Slovakia.
On the other hand, heat pumps barely get a mention in some of the national plans! This is despite the fact that can help reach all NECP goals – decarbonisation, renewables, energy security. For example, Slovakia's plan does not mention any measures or policies targeted at heat pumps, not any financial support for them. The revised plans MUST include heat pumps. On the other hand, the Netherlands and Portugal promote the use of heat pumps in their plans, and include specific measures to help.
Only ten countries have said they'll end fossil fuel only boilers. For example, Spain's plan contains no commitment to a phase-out or even to reduce fossil fuel heating. Phase-out dates for fossil fuel heating must be added to the NECPs. 
European countries still spend €3 billion on fossil fuel heaters. The worst culprits? Italy, then Belgium, Bulgaria, Greece, and Poland – over 45% of their energy subsidies go to fossil fuels. In Hungary alone, HUF 1000 billion (€2.63 bn) were allocated to fossil fuel price compensation in the national budget for 2024. Fossil fuel heating subsidies need to come to an and.
The other side of the fossil fuel subsidies coin is how high taxes are on heat pumps. Lithuania and Hungary have a 0% VAT rate on heat pumps – others should follow their lead. 
How about electricity? Power prices are often several times that of gas, which makes it more expensive to heat with electricity, through heat pumps. The situation is worst in Belgium, where the price is several times higher. 
Financial support for consumers – especially the poorest – and lower power prices are key.
Speaking of consumers, it would be easier for them if all information and guidance on switching to a heat pump into one place – into what is known as 'one stop shops'. 
What's more, only half of Member States have local heating plans – but these are important for a smoother process. 
Another very useful action would be for EU countries to contribute to a database of the heat pump workforce. This allows gaps to be identified and tackled. Training programmes and R&D will help make manufacturing more efficient and ensure there are enough installers.  
Overall, while there are good elements in the NECPs, EU governments can improve the heating part of them a lot. Doing so will help the roll-out of heat pumps in line with the REPowerEU goal of 60 million by 2030 
This will boost climate action, energy independence and European industry.
Read our summary: