Electrification Alliance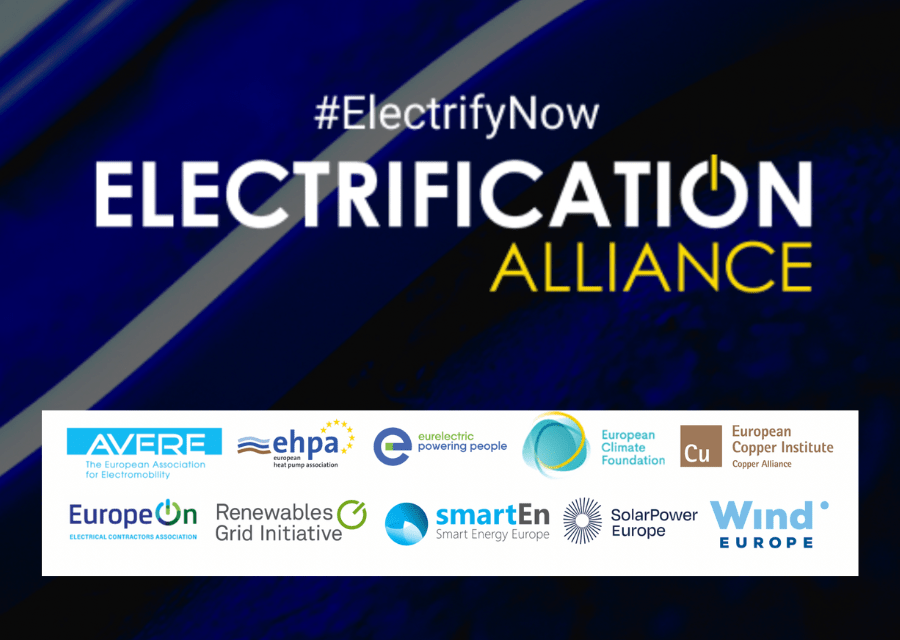 The Electrification Alliance brings together associations that firmly believe electrification is the future of the European Union's energy system.
We can avoid the worst consequences of climate change. Electrification is built upon reliable and well-known technologies with shovel-ready solutions. There is no more time to waste on uncertain developments that won't necessarily deliver what we need.
The member associations – the European Association of Electrical Contractors, AVERE, Eurelectric, the European Climate Foundation, the European Copper Institute, the European Heat Pump Association, the Renewables Grid Initiative, smartEn, SolarPower Europe and WindEurope – call for electricity to be recognised as the key energy carrier for an efficient and decarbonised European future.
You can follow the campaign on Twitter (below).