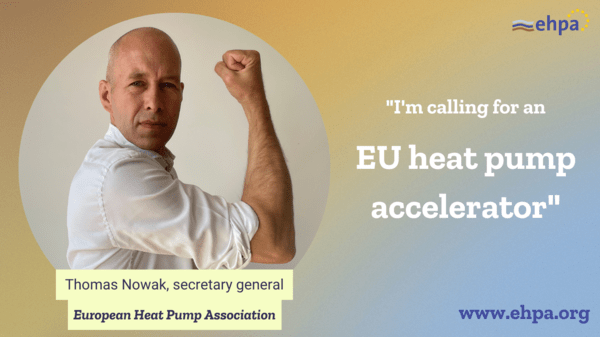 Home > REPowerEU and the EU Heat...
REPowerEU and the EU Heat Pump Accelerator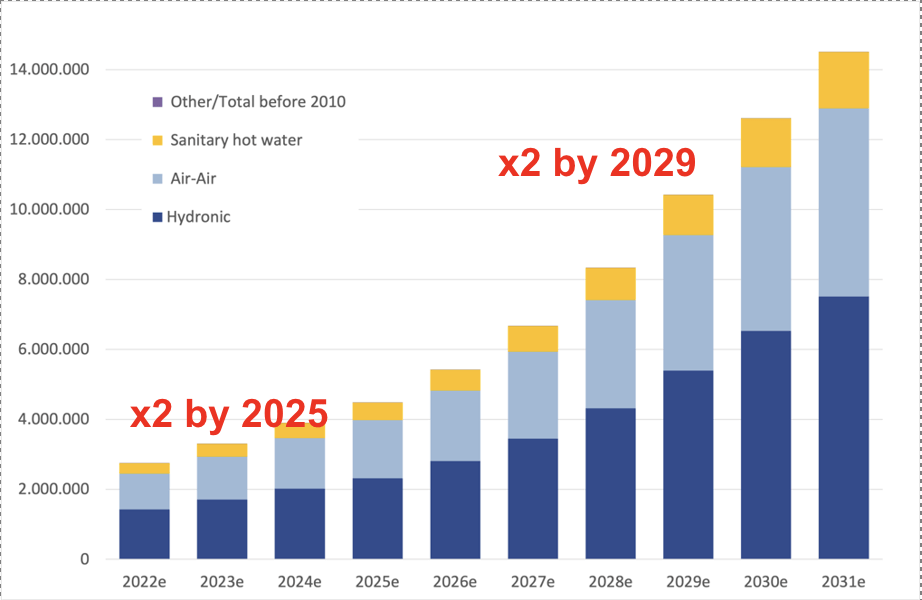 EHPA has launched the EU Heat Pump Accelerator!
The EU's REPowerEU targets require the amount of newly plugged in heat pumps to double each year. EHPA estimates that this would lead to 60 million more heat pumps installed by 2030, compared to the 17 million units installed when REPowerEU was published in 2021*. Today, Europe has about 20 million heat pumps installed.
To help reach the target, the European Commission is planning a Heat Pump Action Plan, to be published by the end of 2023.
To input to the plan, EHPA and other 22 organisations worked together to build an 'accelerator' document which identifies the barriers and solutions to faster heat pump roll-out.
In REPowerEU, the European Commission also refers to measures like ramping up equipment production for heat pumps, facilitating the sector's access to finance and focusing on education and training in a range of skills from plumbing to architects.
The Commission wants to change other rules that will help the targets be reached, like tougher energy efficiency requirements on buildings. These should see an end to 'stand-alone' fossil fuel boilers and products by 2029.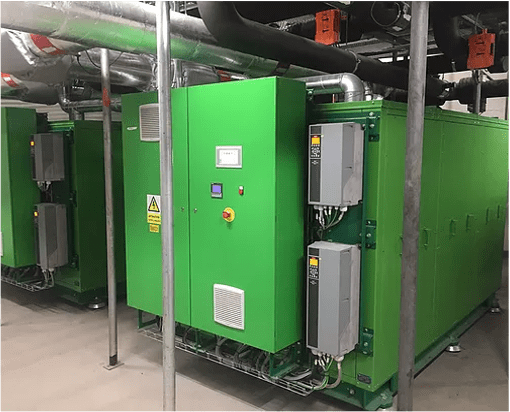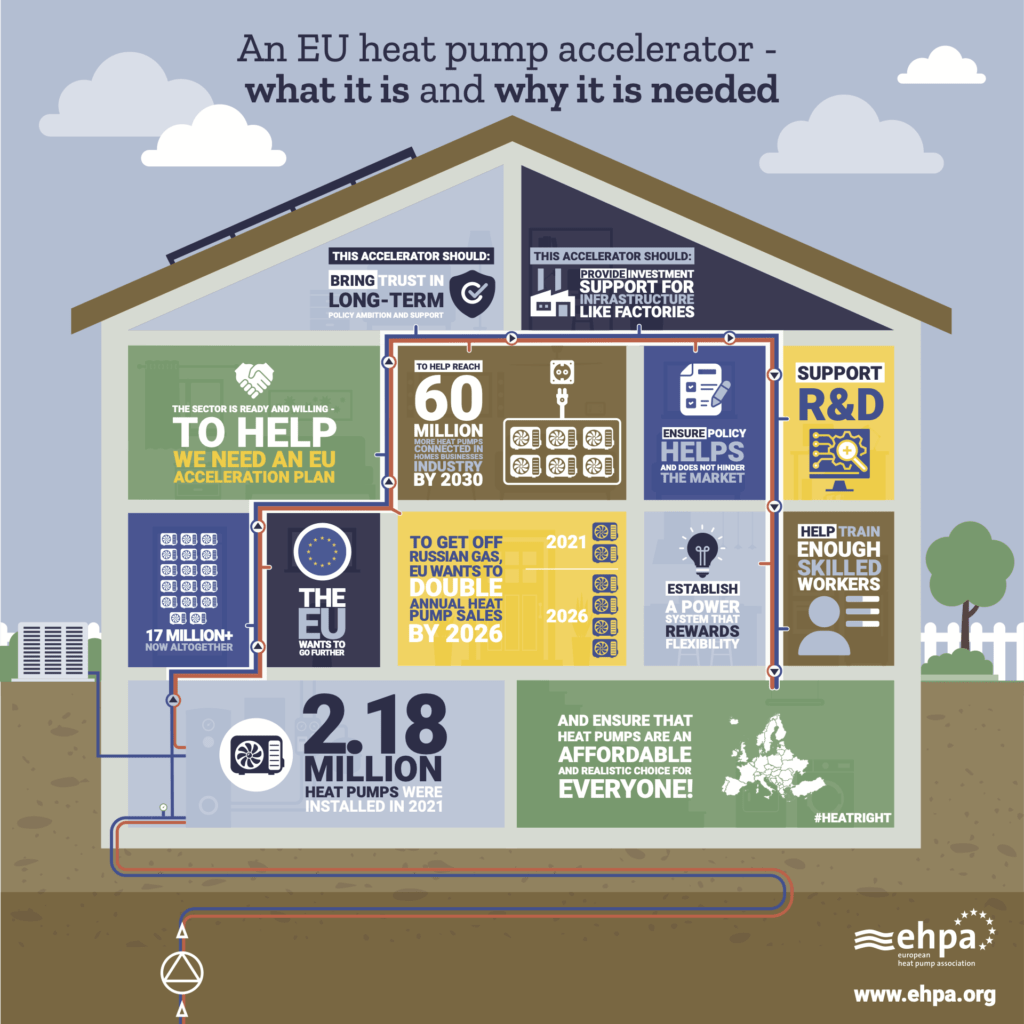 In March 2023, the European Commission published a Net Zero Industry Act which included heat pumps as a key sector to support.
The Act shows the EU's commitment to leadership in sustainable sectors.
However, it is too unambitious and lacks the detail to fully support the heat pump sector as it helps decarbonise European buildings and industry.
EHPA highlights five crucial areas that need addressing:
1) Creating trust in long-term ambition for heat pumps – clearly spelling out at EU and national government level that they are a key technology for a climate-neutral Europe
2) Making clean heating the financially most attractive choice – governments should stop subsidising fossil fuel boilers and help everyone have access to a heat pump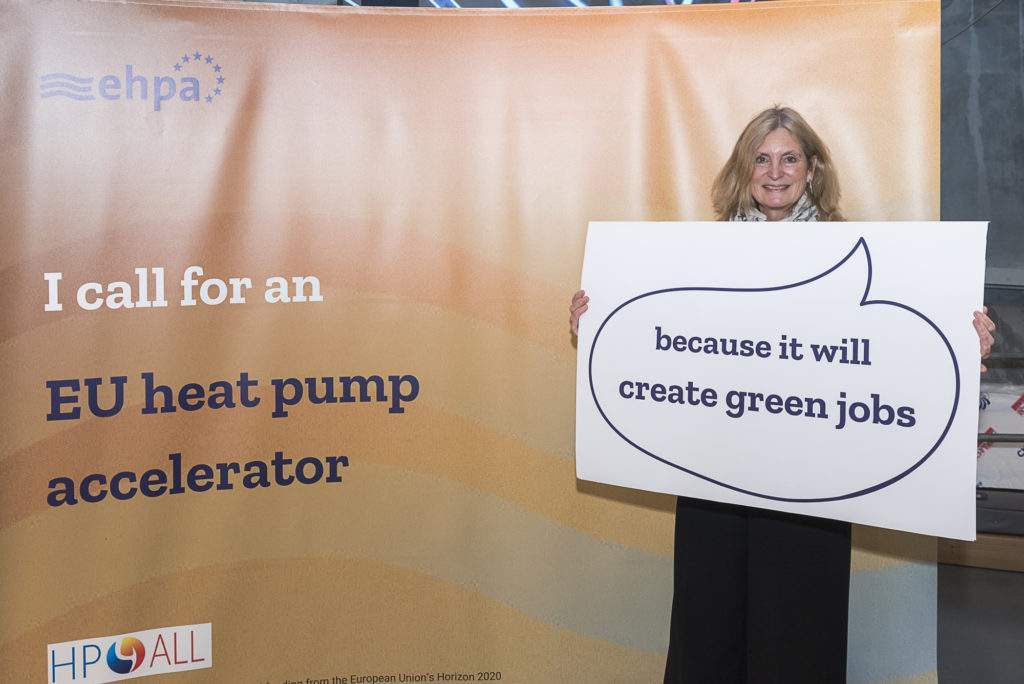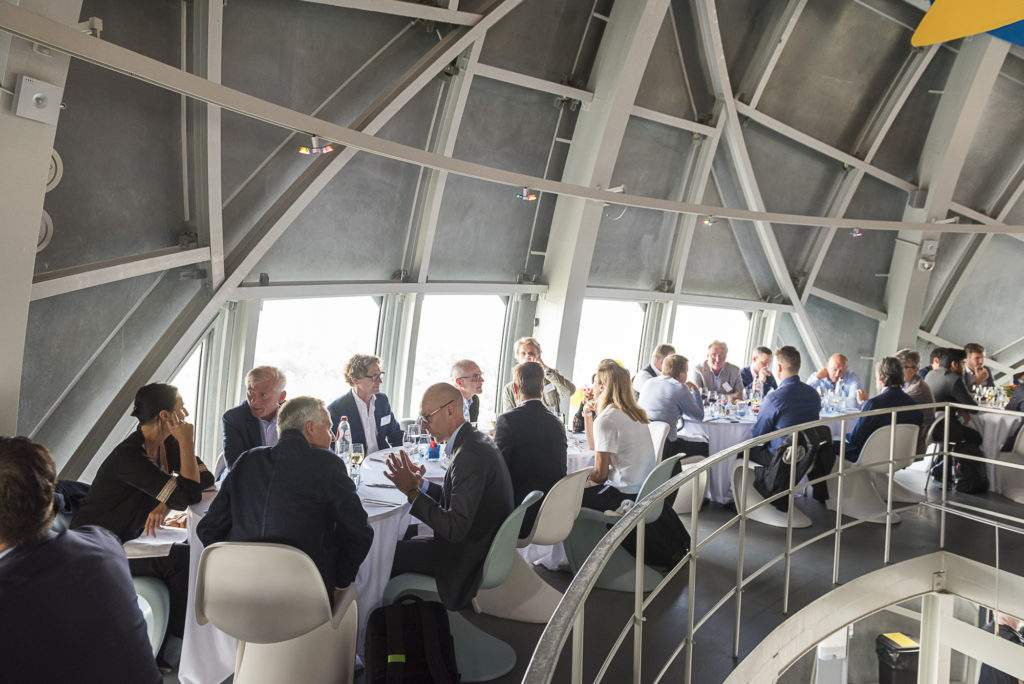 3) Ensuring policy helps and does not hinder the market – EU laws should not disrupt a growing technology but instead push it forward through greater climate and energy ambition
4) Boosting skills for the energy transition – training programmes should be put in place so there are enough workers for every part of the heat pump process, from manufacturing to installation
5) Supporting R&D – to allow the sector to ensure a cost-efficient and effective solution for every type of building, climate, industry and need
*The initial focus of the EU Commission was on water-based ('hydronic') heat pumps and sees a total of 10 million additional units being necessary by 2026. The original REPowerEU communication set the 2030 target at 30 million units.
As this will have positive effects also on heat pumps that heat air systems rather than water, we estimate that the predicted values for the EU market will double.
This comes to an additional 20 million heat pumps by 2026 and 60 million by 2030, building on a the stock at the time, in 2021, of about 17 million units.
Find out more here.