Which countries are scrapping fossil fuel heaters? Update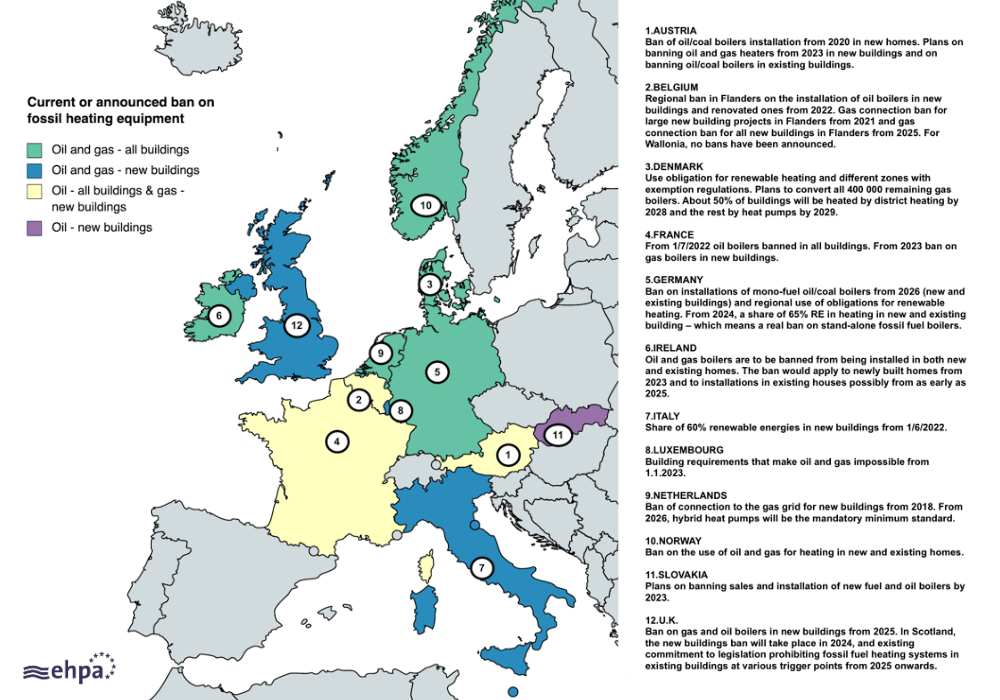 More and more countries are banning fossil fuels in heating!

So who's announced or planning what so far? Here's our latest update for you.

From FRANCE which is banning gas boilers in new buildings from 2023 to DENMARK which wants all buildings connected to district heating or heat pumps by 2029, announcements are coming thick and fast, across Europe.

Take a look at the map to find out more:
Do you know of any other European country which is considering a decision on fossil fuel heating? Let us know! policy@ehpa.org.

You can also check out here what's happening in the United States.