Deep Retrofit Community of Practice: ambitious regions and projects across Europe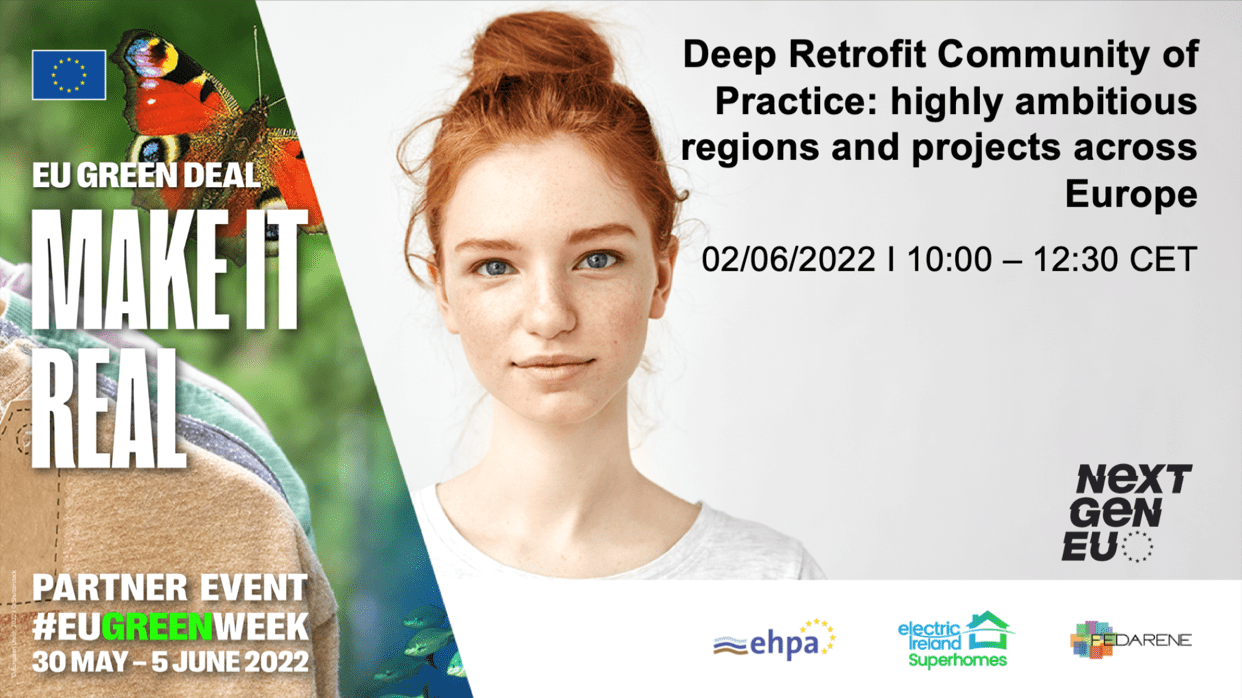 It was a pleasure having you as our guests in our event "Deep Retrofit Community of practice: Ambitious regions and projects across Euorpe". We hope it was a valuable experience for you too and you appreciated the insights provided by our speakers. We are happy to share the presentations used during the session.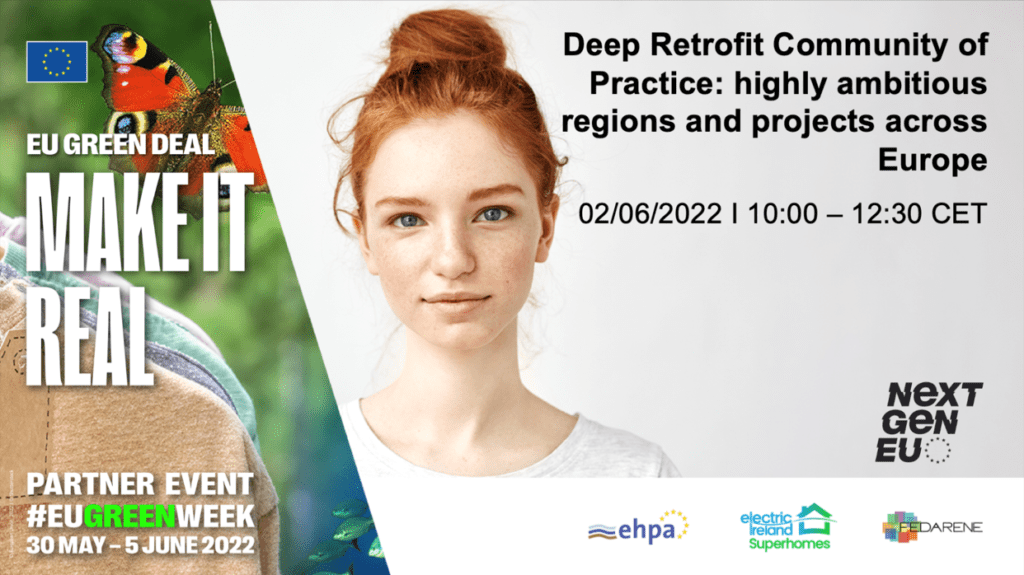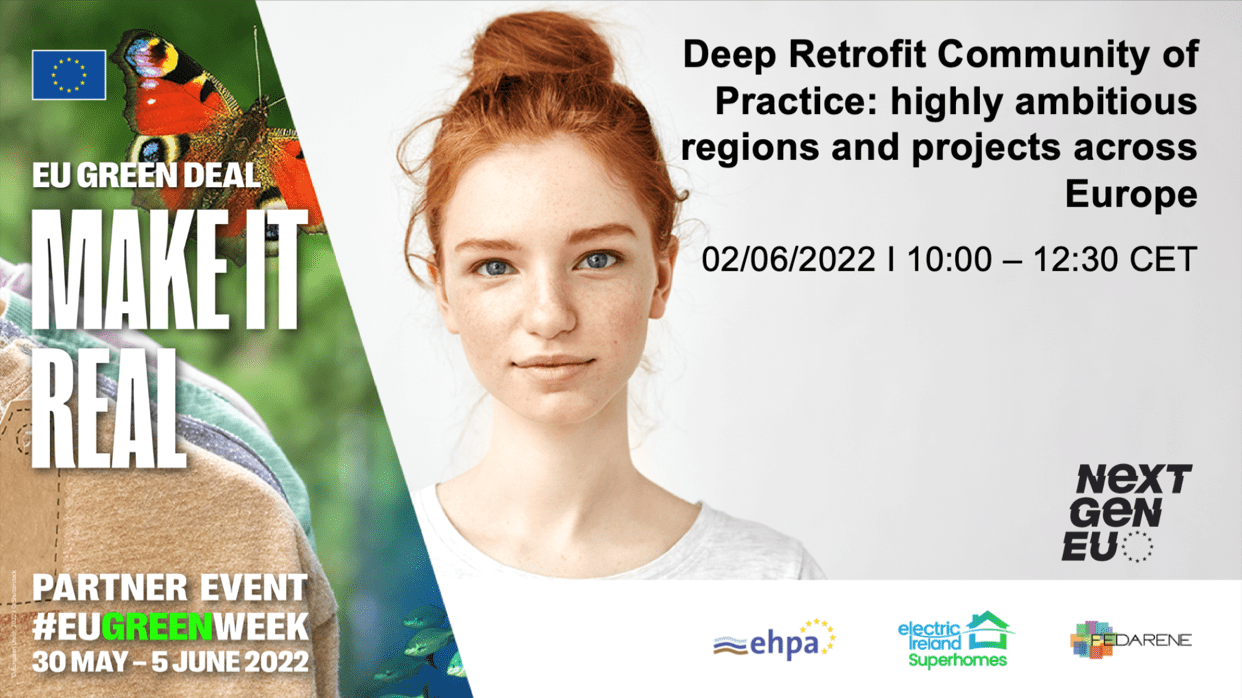 Looking forward to see you soon!