#DecarBuilding webinar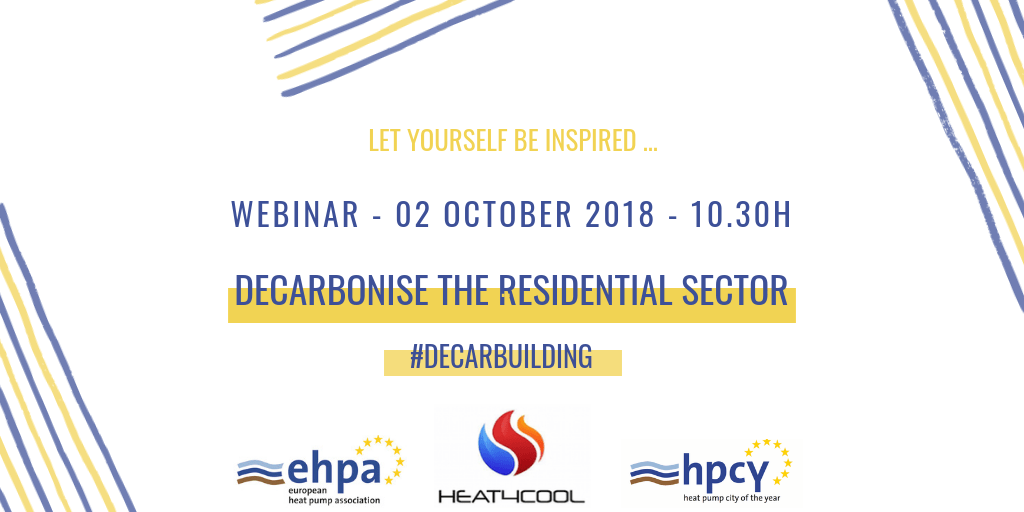 The European Heat Pump Association (EHPA) is pleased to invite you to the first of a series of online webinars, dedicated to presenting the best practices from the Heat Pump City of the Year award(HPCY) and EU projects that promote innovative solutions for the decarbonisation of the heating and cooling sector in Europe.
The HPCY, launched in 2011, is a project of EHPA that rewards every year the best solutions in decarbonising the building and the industrial sector, the most innovative heat pump solution and the most active city. Until now, the project received more than 100 applications from all around Europe and awarded 15 best examples.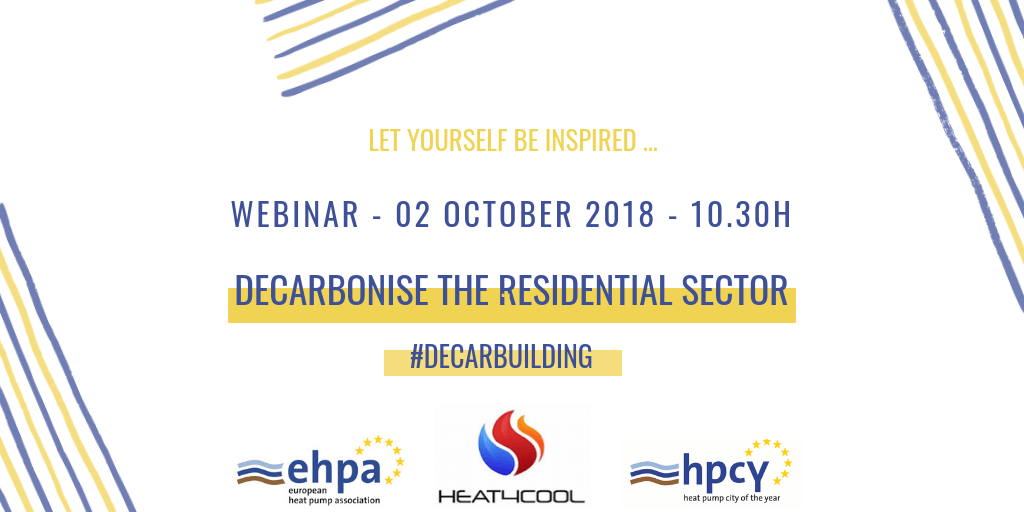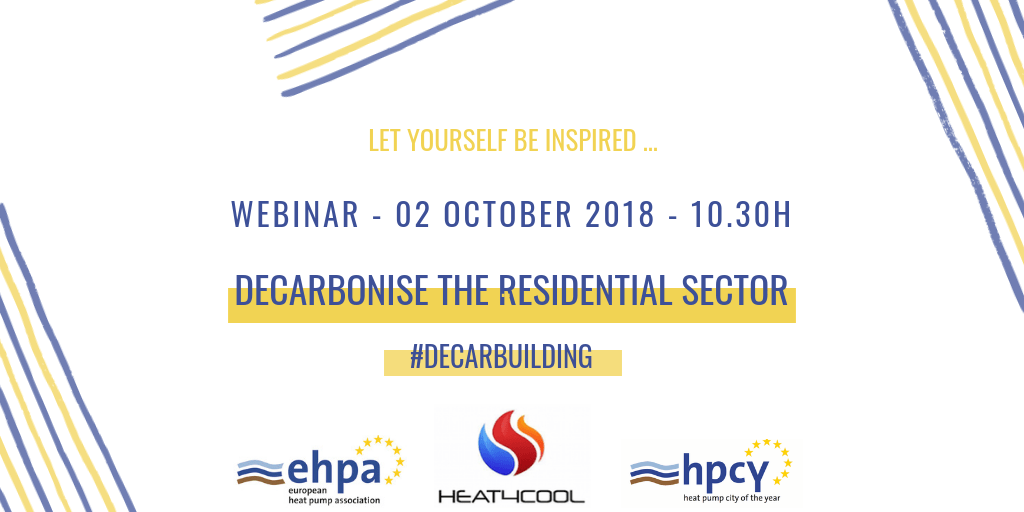 The first webinar will showcase three winning projects that participated over the years in a category of the HPCY awards and developed smart solutions for apartments, social houses and public buildings. The three projects use heat pumps in combination with other renewable technologies, to reduce energy consumption and CO2 emissions and increase thermal comfort.
During the webinar, you will also have a chance to get to know the Heat4Cool project, an EU H2020 funded project which is implementing a combination of six technologies in four different European climates, in three residential buildings (Poland, Spain, Bulgaria) and a district heating application in Budapest, Hungary.
The series of webinars aim to raise awareness on existing solutions which if replicated, could result in fully decarbonizing the heating and cooling sector in Europe.
02 October 2018
10.30 Introduction
10.40 Project in the city of Arnhem (NL), Mr. Maarten Andringa – Nathan Group (tbc)
10.55 Project in the city of Vejle (DK), Mr. Esben Okkels Larsen – BestGreen
11.10 Project in the city of Trondheim (NO), Mr. Kristoffer Laskemoen – AF Gruppen
11.25 Brief presentation: Heat4Cool project, Mr. Paolo Zancanella – Politecnico di Milano
11.40 Q&A
12.00 Conclusions
---