Inspired by the success of our first campaign, in the middle of winter 2015 we contacted MEPs from ITRE (Committee on Industry, Research and Energy) and ENVI (Committee on the Environment, Public Health and Food Safety), as well as key figures in DG Energy and DG ENVI of European Commission.
Understanding (like no one else) the struggles of heating during winter time, we provided them with "I <3 Heat Pumps" heating pockets and a letter, which content you can find below.
As in our previous campaign "I <3 Heat Pumps", our message should be accompanied by 6 colour-coded benefits of heat pump technology.
Thank you for the positive response to our campaign!
"I <3 HP" heating pocket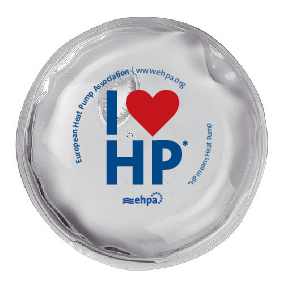 It provides the same comfort as a heat pump!