Plan(t) now for the future!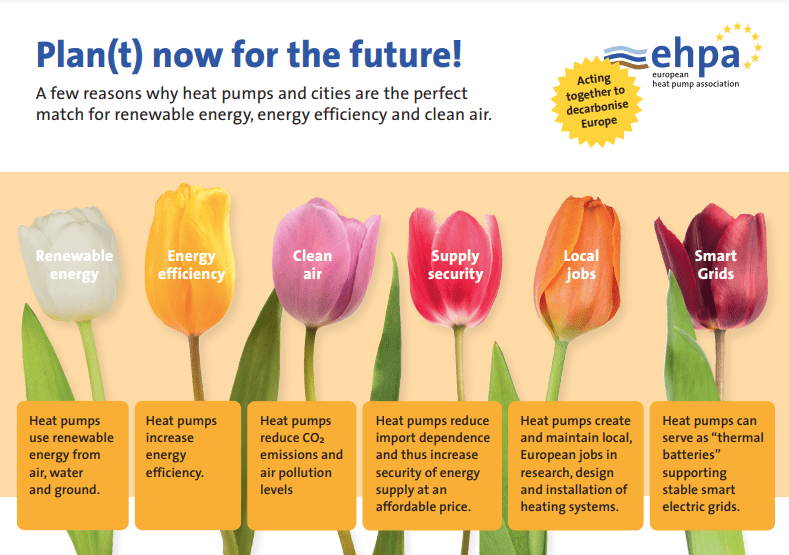 In October 2017 EHPA decided to respond to the challenges that cities and towns all over Europe are going through. Ahead of local governments stand great changes to provide liveable, healthier and environmentally friendly urban areas. Unfortunately, the progress is slow as potential of some technologies, like heat pumps (HPs), is not exploited fully.
We are pleased to announce that the local governments of Budapest, London, Madrid and Riga responded to our campaign. We are looking forward to further cooperation with those and other cities all over Europe to find the best heat pump solutions!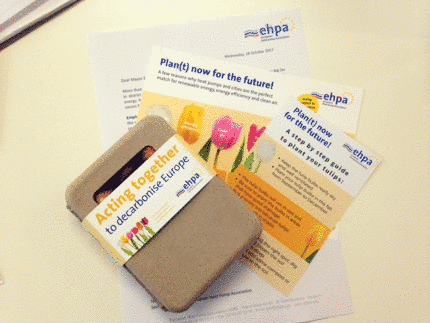 This is why, EHPA decided to contact European mayors and help them plan(t) the future of their cities now. We reached out to the most progressive local governments all over Europe!
As in our previous campaigns, we have color coded the 6 benefits of heat pumps in a postcard. Together with the postcard, mayors received boxes with 6 tulip bulbs indicating the 6 advantages of HPs:
Renewable energy
Energy efficiency
Clean air
Supply security
Local jobs
Smart Grids
By sending back their Flower Postcards, mayors can now request from EHPA a profiled info-package, meeting with heat pump experts or share their success stories of applied heat pump technology and win the "Heat Pump City of the Year" Award.
Planning well in advance can make a difference and is not different from planting tulip bulbs.
Next year European cities will not only flourish with flowers but also with heat pumps!
Read the full text of our Press Release here
Flower Postcard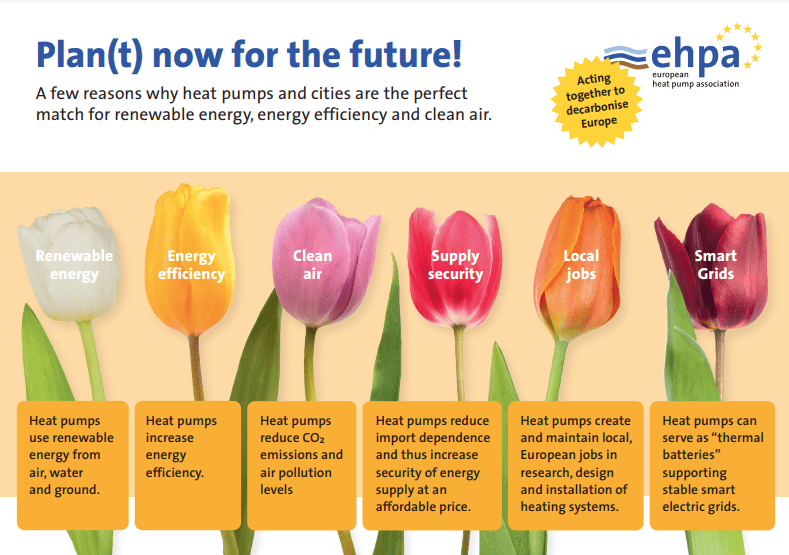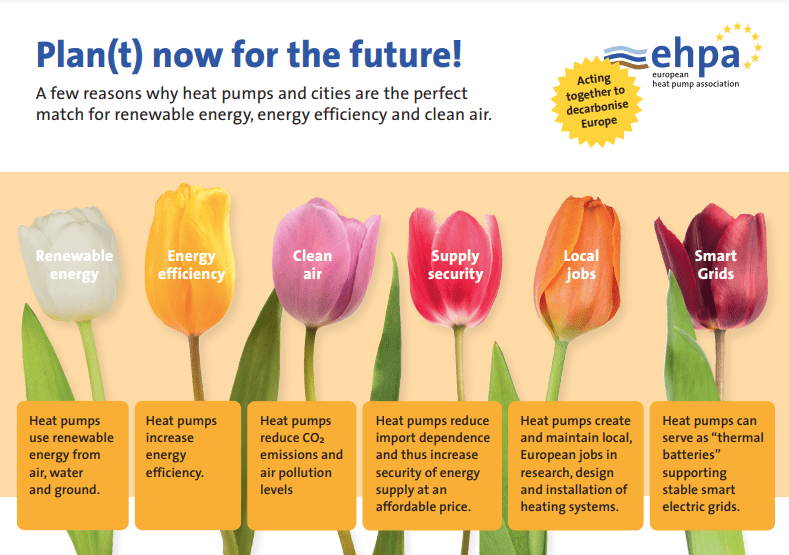 If you think your city is also progressive and you'd like to get further information on heat pump technology or organise a meeting with us,FILL OUT THE FLOWER POSTCARD and send it to us!
EHPA is grateful for the enthusiasm from our members! We are sure that with your help, we will be able to reach out to even more local governments!