Clean Heat Europe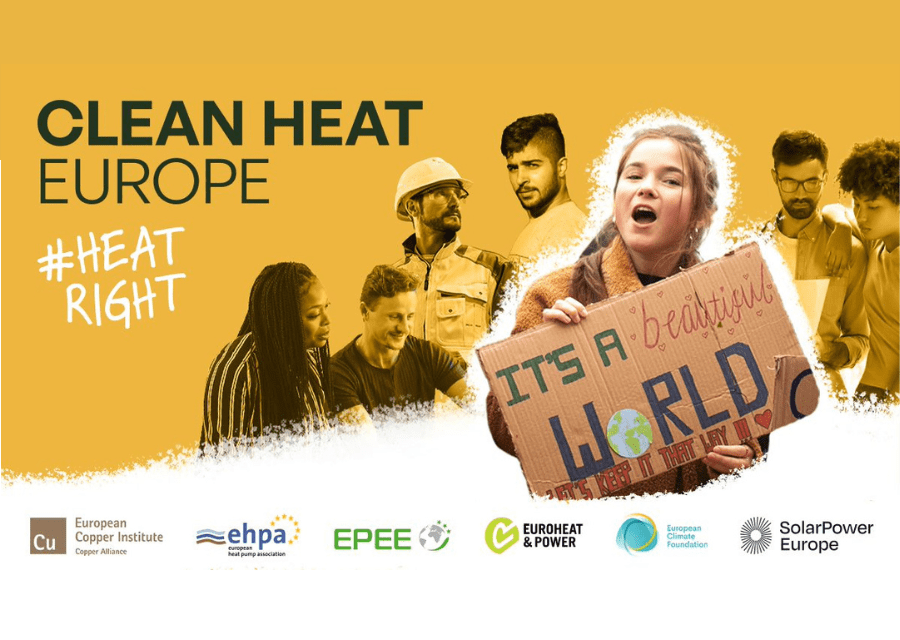 Clean Heat Europe is dedicated to more affordable, accessible and climate-friendly heat for households across Europe.
As of end 2022, the campaign partners were EHPA, the European Climate Foundation, the European Copper Institute, the European Partnership for Energy and the Environment (EPEE), Euroheat and Power, and SolarPower Europe.
Working at EU level, with national and local support from our network of member associations and partners, our goal is to champion and push for political and regulatory support for a climate friendly heat transition as soon as possible for every European household.
You can follow the campaign on Twitter (below) and LinkedIn.